An online brain injury survivor support group
About this event
Please note that December 18th's Survivor Peet Support Group Zoom meeting is the Zoom Holiday Jingle and Mingle Celebration on December 18th, the event is taking place online at its usual time 10:30am - 12:00pm EST.
The BIAYR Survivor Peer Support Group is a chance to get to know others living with the effects of brain injury and to get the support you need in a safe, compassionate, non judgemental and confidential environment. This group is for adults living with a brain injury over the age of 18. You can share your stories, provide support, ask questions, or just listen - this group is for you!
The theme for 2021 is: "Being the Best of Me". Each day we are faced with choices. These choices shape our experiences which influence the quality of our lives. We will continue to invite guest speakers to provide awareness and knowledge to assist us in our theme.
Meeting time is 10:30am - 12:00pm EST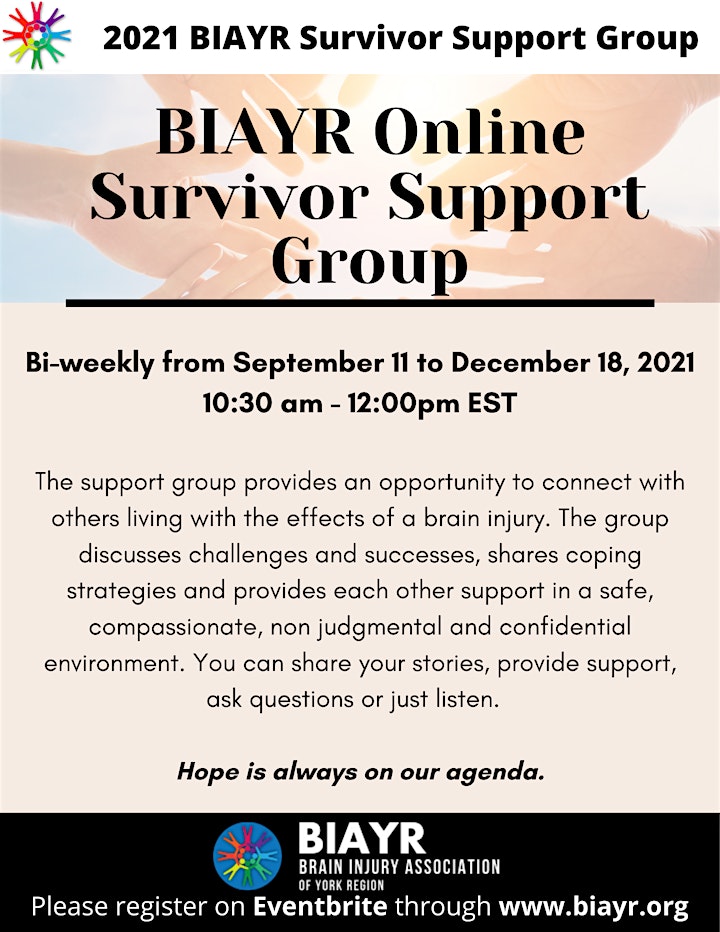 Organizer of BIAYR Online Survivor Support Group Fall 2021