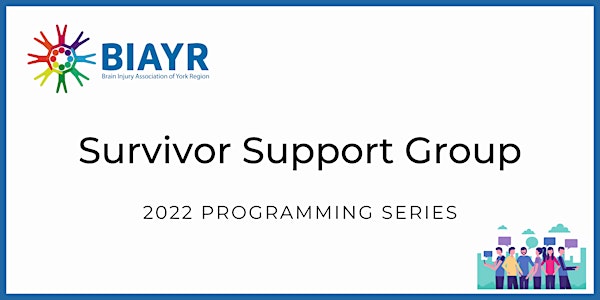 BIAYR Survivor Support Group 2022
An online brain injury survivor support group
About this event
The BIAYR Survivor Peer Support Group is a chance to get to know others living with the effects of brain injury and to get the support you need in a safe, compassionate, non-judgemental and confidential environment. This group is for adults living with a brain injury over the age of 18. You can share your stories, provide support, ask questions, or just listen - this group is for you!
Meeting time is 10:30am - 12:00pm EST
Please note that the Survivor Support Group session taking place on Saturday, December 17th will be our annual holiday virtual party!