Big Ideas, Better Cities: The Critical Role for Electric Mobility
Description
Join leading McMaster, national and international experts on April 20, 2016 for "Big Ideas, Better Cities: The Critical Role for Electric Mobility." This one-day conference, to be held at the David Braley Health Sciences Centre, Hamilton, Ontario, is aimed at exploring how electric vehicles are poised to transform our everyday lives, impact our economic activities and re-shape our cities. It will help to answer the question: How are advances in electric vehicles helping to build clean, sustainable and more livable cities?
THIS EVENT IS FREE OF CHARGE. Registration is Required.
Join us for the full program, or drop in for selected talks.
Agenda:
9:10 a.m. – Chantal Guimont, President Electric Mobility Canada will present on the recommendations of the recently developed National Roadmap, and the important focal point that cities are invited to play in the transition toward a robust electric vehicle market.
9:30 a.m. – Jillian Anable, Professor and Chair in Transport and Energy, University of Leeds is a leading world expert in the dynamics of consumer adoption of electric vehicles. She will focus on the UK experience to this point and the implications for other urban jurisdictions around the world.
10:45 a.m. – An update on the "Social Costs and Benefits of Electric Mobility in Canada," a five year research partnership being led by the McMaster Institute for Transportation and Logistics
12:15 p.m. – Julian Marshall, Professor, Environmental Engineering, University of Washington is an international expert on urban air pollution and its relationship to urban form. He will compare the Life-Cycle Air Quality Impacts of Electric versus Conventional Vehicles.
1:30 p.m. – A distinguished panel moderated by Dan Guatto, Burlington Hydro, will examine the prospective significant impact of electric vehicles on utilities
3:30 p.m. – Marlene Chamandy, Manager, Government Relations at Ford Motor Company of Canada, Ltd.will speak on Smart Mobility. Her presentation will focus on the technological opportunities provided by electric vehicles and the rise of complementary technologies such as autonomous and connected vehicles.
4:30 p.m. - 6:00 p.m – Networking Reception
For more details about the event, click here.
---
Event Host: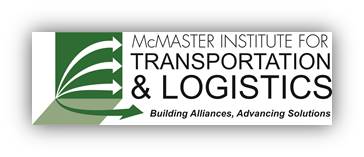 ---
Event Partners: