Cet événement est terminé.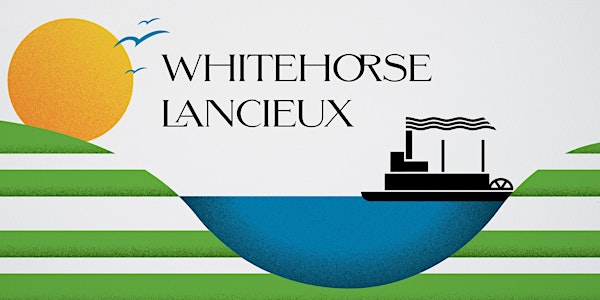 Célébration de l'amitié Whitehorse-Lancieux Friendship Celebration
Célébration de l'amitié entre Whitehorse et Lancieux | Celebrating the Whitehorse-Lancieux Friendship
Où et quand
Endroit
NorthLight Innovation 2180 2nd Avenue Whitehorse, YT Y1A 5N6 Canada
À propos de cet événement
English version follows.
Joignez-vous à nous et à la ville de Whitehorse afin de souligner notre relation avec notre ville sœur, Lancieux en France. La célébration sera sous forme de 5 à 7 avec bouchées préparées par la crêperie La Petite Maison, boissons et musique par Anneky.
Depuis plus de 20 ans, les villes de Whitehorse et de Lancieux maintiennent une relation privilégiée en tant que villes sœurs. Liées par l'admiration que tenait Robert W. Service pour ces deux régions, elles honorent sa mémoire par leur relation d'amitié riche et précieuse. Le poète du Klondike a établi sa résidence dans ces deux villes et y puisait son inspiration.
Évènement gratuit et ouvert à toute la communauté yukonnaise.
Alcool en vente sur place.
Coprésenté avec la ville de Whitehorse.
À propos d'Anneky
Anneky, alias Amélie Kenny-Robichaud, est une musicienne autodidacte originaire du Nord-du-Québec. Inspirée par la nature, les aléas de la vie et l'immensité qui nous entoure ici au Yukon, elle compose depuis une dizaine d'années. À travers les années, elle a performé avec d'autres musiciens sur plusieurs scènes en passant du Québec jusqu'au Yukon. Cette fois, en solo, elle vous invite à plonger dans une atmosphère onirique qui vous transportera quelque part près des nuages.
Renseignements
Jonathan Desrosiers
Agent de projets, Relations communautaires et communications
relations@afy.ca
867 668-2663, poste 225
Merci à
Canada
+++
Join us and the city of Whitehorse in the celebration of our relationship with our sister city, Lancieux, in France. We will be hosting happy hours with hors d'oeuvre from La Petite Maison, beverages and a musical performance by Anneky.
For over 20 years, the cities of Whitehorse and Lancieux have had a special relationship as sister cities. Connected by the admiration Robert W. Service held for these two regions, they honour his memory by nurturing their rich and precious friendship. The Klondike poet established residence in both cities and drew inspiration from his surroundings.
Free event.
Alcohol sold on site.
Copresented with the City of Whitehorse.
About Anneky
Anneky, alias Amélie Kenny-Robichaud, is a self-taught musician from the Nord-du-Québec region. Inspired by nature, the vagaries of life and the immensity surrounding us, here, in the Yukon, she has been composing for 10 years. Through the years, she has performed with other musicians, from Quebec to the Yukon. Solo this time, Anneky invites you to dive into a dreamlike atmosphere that will transport you somewhere amongst the clouds.
Contact
Jonathan Desrosiers
Community Relations and Communications Officer
relations@afy.ca
867 668-2663, ext 225
Thanks to
Canada