Cet événement est terminé.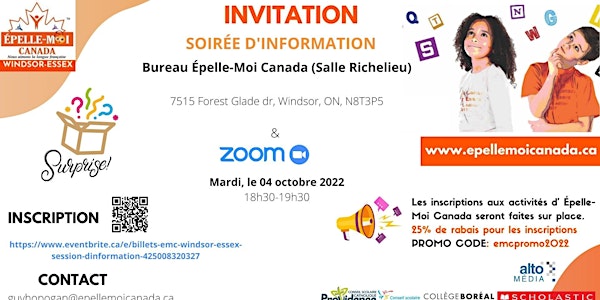 ÉMC Windsor -Essex: Session d'information
Venez nous rencontrer....Come to meet us
Où et quand
Endroit
7515 Forest Glade Dr 7515 Forest Glade Drive Windsor, ON N8T 3P5 Canada
À propos de cet événement
Vous êtes invités à venir nous rencontrer à cette soirée d'information pour apprendre davantage sur nos activités pour vos jeunes.
----------------------------------------------
You are invited to come and meet us at this information evening to learn more about our activities for your youth.