Cet événement est terminé.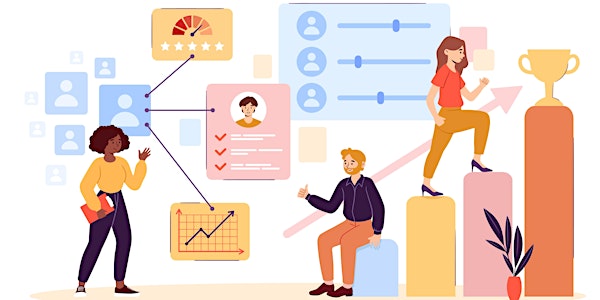 Exploring Assessment, Evaluation, Marking & Feedback in Inclusive Settings
Supporting Core French learners through inclusive assessment practices to respect their varying needs, interests, skills and identities
Par SFU Bureau des affaires francophones et francophiles (BAFF)
Où et quand
Date et heure
sam. 25 févr. 2023 10:00 - 11:30 PST
À propos de cet événement
Simon Fraser University's Office of Francophone and Francophile Affairs (SFU-OFFA) presents the workshop series:
Exploring Assessment, Evaluation, Marking & Feedback in Inclusive Settings
This two-part workshop series will provide Core French teachers with research-based practical strategies to assess their learners. Through conversations, reflections, and review of sample materials, participants will explore issues relevant to how we gather information about student work in the classroom, judge its quality, and provide meaningful feedback that respects learners' varying needs, interests, skills, and identities within the context of the language classroom.
Session 1: Equal goals, equitable paths, and sustainable assessment
This session will explore how to lay out a basic instructional sequence that uses the same learning goals for all students but creates multiple pathways that support a range of learner needs and skills. Participants will also explore how to align assessment tools and evaluation foci to those goals and pathways, so that the balance is struck between the equality of the goals and the equity of the learning experience.
Session 2: Evaluation and feedback for meaningful student progress
In this session, we'll explore issues and processes around how we judge and assign 'values' to student work, and the feedback we need to offer to support continual student progress. Across these conversations, we will also question our assumptions and underlying beliefs about equality and equity and how they intersect with assumptions about the value of certain skills and abilities within school settings.
*****
DATES: Saturday, January 21 & February 25, 2023
TIME: 10:00am-11:30am (on Zoom)
AUDIENCE: Core French, Intensive French and Late Immersion teachers
PRESENTER: Dr. Katy Arnett
COST: Free
This series is presented in English.
Bio: Katy Arnett, Ph.D. is a Professor of Educational Studies at St. Mary's College of Maryland, where she teaches courses focused on supporting language learners in content classrooms and instructional technology. A former Fulbright scholar and high school French teacher, she is the author of Languages for All: How to support and challenge students in a second language classroom and co-author (with Renée Bourgoin) of Access for Success: Making inclusion work for language learners, as well as a variety of scholarly and professional articles.
*****
Par le biais de conversations, de réflexions et de l'analyse d'échantillons de matériel, les participant·e·s exploreront les questions relatives à la façon dont nous recueillons des informations sur le travail des élèves en classe, jugeons de sa qualité et fournissons un retour d'information significatif qui respecte les différents besoins, intérêts, compétences et identités des apprenants dans le contexte de la classe de langue.
Session 1 : Objectifs égaux, parcours équitables et évaluation durable
Cette session explorera comment mettre en place une séquence pédagogique qui utilise les mêmes objectifs d'apprentissage pour tous·tes les élèves, mais qui crée des parcours multiples qui répondent à un éventail de besoins et de compétences des apprenant·e·s. Les participant·e·s étudieront également comment aligner les outils d'évaluation et les centres d'intérêt de l'évaluation sur ces objectifs et ces parcours, afin de trouver un équilibre entre l'égalité des objectifs et l'équité de l'expérience d'apprentissage.
Session 2 : Évaluation et rétroaction pour des progrès significatifs des élèves
Dans cette session, nous explorerons les questions et les processus relatifs à la façon dont nous jugeons et attribuons des "valeurs" au travail des élèves, ainsi que le retour d'information que nous devons offrir pour soutenir leurs progrès continus. Au cours de ces conversations, nous remettrons également en question nos hypothèses et nos croyances sous-jacentes en matière d'égalité et d'équité et la manière dont elles s'entrecroisent avec les hypothèses sur la valeur de certaines compétences et aptitudes dans le cadre scolaire.
DATES : les samedis 21 janvier et 25 février 2023
HEURE : 10h00-11h30 (sur Zoom)
CLIENTÈLE VISÉE : Enseignant·e·s de français de base, de français intensif ou d'immersion tardive
COÛT : GRATUIT pour toute la série de deux ateliers de 90-minutes
Cette série est présentée en anglais.
ANIMÉ PAR : Dre. Katy Arnett
Pour découvrir toutes les opportunités de développement professionnel et services offerts pour vous, visitez le site suivant : https://www.sfu.ca/baff-offa/fr/programmes/personnel-enseignant.html
À propos de l'organisateur
Le Bureau des affaires francophones et francophiles (BAFF) a pour mission de coordonner, promouvoir et soutenir le développement de programmes et de cours offerts en langue française à l'Université Simon Fraser. Il organise également des activités scientifiques et culturelles auprès de la communauté pour stimuler le rayonnement d'une francophonie plurielle et inclusive.