Informations sur l'événement
Adresse
Centre de vacances Familial Le Lazaret
223 Rue du Pasteur Lucien Benoît
34200 Sète
France
Politique de remboursement
Politique de remboursement
Remboursements jusqu'à 7 jours avant l'événement
Les frais d'Eventbrite ne sont pas remboursables.
Description de l'événement
Description
How do we transform our workplace into a more human and engaging space, beyond being cogs in a machine?
What happens to managers in a less hierarchical organization?
If you find yourself asking any of these questions, then you know the way we run organizations is changing! This Going Horizontal training is an immersive and experiential leadership training that helps you really understand the growing field of self-organization. It equips you with practical methods, tools and strategies at the core of collaborative ways of working – that you can apply right away.
A team of international hosts, including Samantha Slade, author of the book "Going Horizontal, creating a non-hierarchical organization, one practice at a time", is ready to support you.
For French native speakers, small groups activities will allow you to practice and share in French.
In this Training you will Learn and Practice…
How to boost Autonomy, invite initiative taking and accountability.

How to use Purpose as a compass that unlocks coordinated action and non-hierarchy.

How to organise and host Meetings that are effective, engaging, and co-created at their core

How to work with Transparency as a practice of innovation and a basis for trust

How to find the right Decision Making methodologies appropriate for different scenarios in your team or organization

How to embed self-directed Learning and Development tools and routines into daily work life, with the objective of supporting each other's learning.

How to work with Relationships & Conflict as a tool for growth and learning, and enhance team cohesion

Costs
2.5 days of training (1 trainer per 5 participants), 2 nights lodging, meals (vegetarian options) and snacks, Going Horizontal materials and access to the seaside.
You have two options for payment. Please choose according to your situation and interest.
1) Traditional pricing – A fixed price for the event up-front.
Full price of €1500 including accommodation (for those staying off site €1350)
If you live and work in France, you can get your training taken in charge of. Please contact us asap: infofrance at percolab . com
2) Shared Economy
Shared economy is a system that allows you to self-determine how much you pay and to partake in the budget responsibility. It requires an initial payment, to cover minimal costs, in this case €650 for a residential training (for those staying off site €500). On the second day of the training, you will be invited to make a second payment based on your financial context, information on the budget and your experience of the training. Learn more about the shared economy model.
It's a great idea to come with your colleagues – if you plan to do this, contact us to discuss group rates.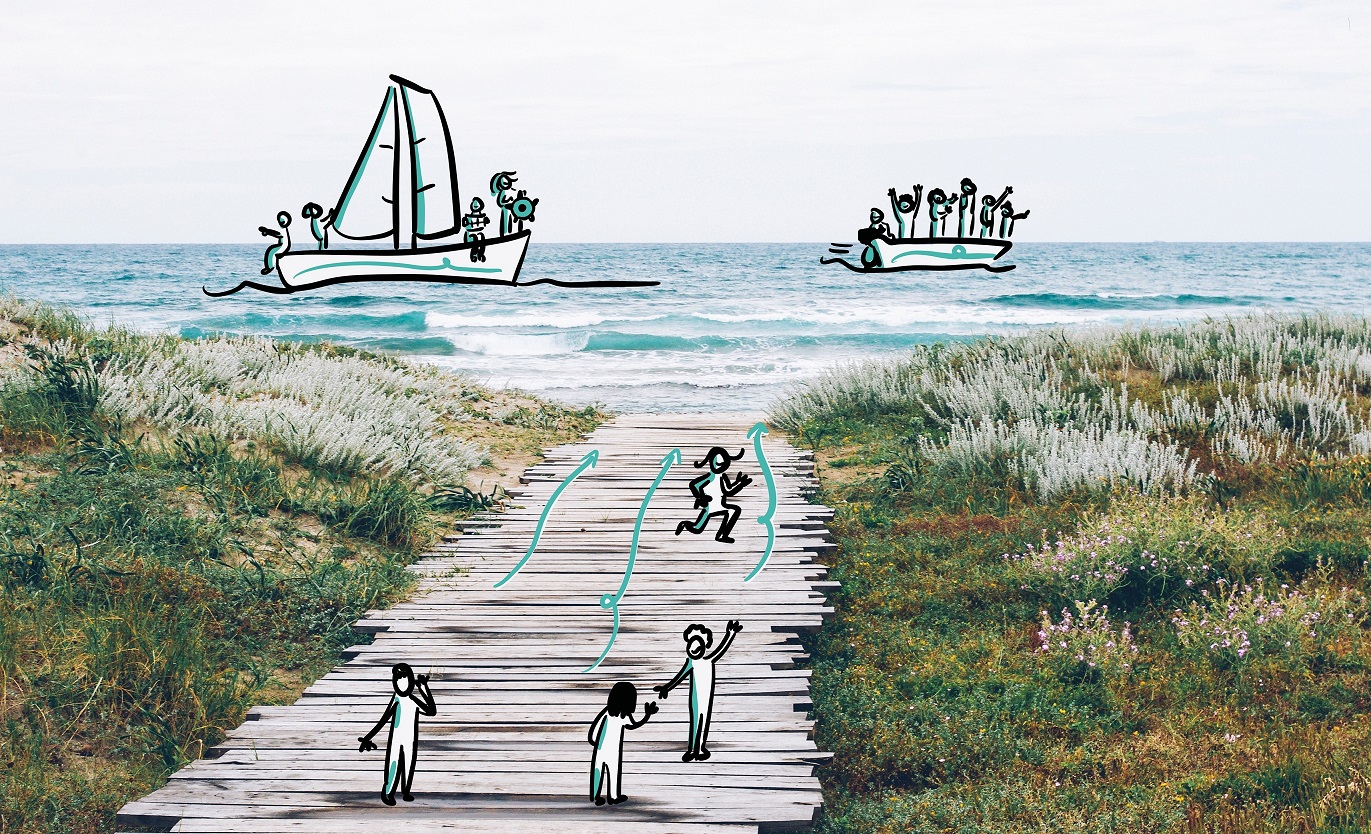 Date et heure
Adresse
Centre de vacances Familial Le Lazaret
223 Rue du Pasteur Lucien Benoît
34200 Sète
France
Politique de remboursement
Remboursements jusqu'à 7 jours avant l'événement
Les frais d'Eventbrite ne sont pas remboursables.