Informations sur l'événement
Endroit
Espace CDPQ
3, Place Ville Marie
Niveau L
Montréal, Québec H3B 0E7
Canada
Description de l'événement
Description
On November 22th, hear from Debiopharm Group leaders as they provide an overview of Debiopharm goals and mission.
Speakers will also be on hand to meet with a handful of applicants one-on-one after the presentation.
SCHEDULE:
10:30 – 11:00 Registration

11:00 – 12:00 Presentation Debiopharm Group (Business model, success stories, organization worldwide)

12:00 – 1:30 Lunch and networking

1:00 – 5:30 One-on-One meetings (On invitation only. Apply here.)
Debiopharm International SA
Debiopharm International SA is focused on the development of prescription drugs that target unmet medical needs. The company in-licenses, develops and/or co-develops promising drug candidates for global registration. The products are commercialized through out-licensing to pharmaceutical partners to give access to the largest number of patients worldwide.
The in-licensing team is looking for biologicals and small molecules with innovative mechanism of action, at preclinical (preferably with in vivo data) or Phase 1 stage, in oncology and infectious disorders (in particular in bacterial infection).
The programs of interest are 1.5 – 2 years to IND, the lead compounds should be nominated and show good efficacy in relevant animal models at minimum.
Debiopharm Innovation Fund SA
Debiopharm Innovation Fund's mission is to invest in companies developing innovative smart data solutions, diagnostics and therapeutics that change the way we develop drugs and treat patients. We focus on oncology and infectious disease areas. Since 2008, the company has invested nearly USD 100 million and led 10 out of the 14 last investment rounds in its portfolio companies.
On this mission, we are looking for new investment opportunities for our portfolio specifically in the following fields:
Smart Data: Companies utilizing big data and artificial intelligence, leading to actionable outcomes. The targeted end products can be digital solutions for improved pharmaceutical development, digital tools for clinical decision making or patient monitoring, digital biomarkers or digital drugs. Company should be in pilot or early commercial stage.

Diagnostics: Companies with diagnostic tests or technologies that would fit together with existing molecular diagnostics platforms or radical new innovations in diagnostics in general.
We typically invest in companies in late seed or round A/B stage. We are interested to meet companies that have a financing round on-going or planned in the next 12 months.
For more information, please visit www.debiopharm.com
Debiopharm Group Representatives:
Tanja Dowe | CEO of Debiopharm Innovation Fund S.A.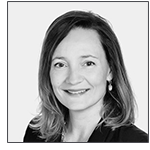 Mrs. Dowe graduated from the Helsinki University of Technology (now Aalto University) where she obtained an MSc in Microbiology & Biochemistry in 2000. Tanja has a background in consulting where she held several managing positions and has 18 years of experience in building business strategies, analyzing markets, in-/out-licensing and business acquisitions with more than 80 life sciences companies. She has strong knowledge in business models and market requirements necessary to commercialize innovations in the life science markets. Prior to working at Debiopharm, Tanja was the Managing Partner of Innomedica Ltd, a leading European strategy consulting company in life sciences. She joined Debiopharm Innovation Fund S.A. in 2016.

Tom Gibbs | Director, Debiopharm Innovation Fund S.A.

Dr. Gibbs received his BSc in Applied Biology from the University of Wales Institute of Science and Technology, and earned his Ph.D. in Microbial Genetics at the University of Warwick. Tom has spent more than 25 years in the commercialization of life science technologies, split equally between the pharmaceutical industry and scientific tool developers. He has been responsible for a wide range of activities including quality assurance, operations, late-stage product development and marketing, and increasingly business development and investment. Tom has broad experience in both start-ups (Cytion, Covalys, Med Discovery) and more established companies (Delta Biotechnology, Molecular Devices, Debiopharm) in Europe and the USA. He joined the Debiopharm Group in 2012.

Frédéric Lévy | Director, Head of Search & Evaluation, Business Development & Licensing, Debiopharm International SA

Dr Frédéric Lévy and his team manage the Search & Evaluation of innovative therapeutics at Debiopharm International SA in Lausanne, Switzerland. He obtained his doctoral degree in biochemistry at the Karolinska Institute in Stockholm, Sweden and spent several years as a postdoctoral fellow at the California Institute of Technology in Pasadena. He moved then to Switzerland to take a position at the Lausanne Branch of the Ludwig Institute for Cancer Research, where he was successively awarded a Young Investigator Award of the Cancer Research Institute, a Professorship of the Swiss National Funds, an Associate Membership of the Ludwig Institute and an Associate Professorship of the University of Lausanne. His area of expertise is oncology. During his career, Frédéric Lévy was Vice-President of the Swiss Society of Biochemistry, Board member of the Platform Biology of the Swiss Academy of Science, jury member of the Friedrich Miescher Award and Board member of the FEBS. Debiopharm International SA is focused on the development of prescription drugs that target unmet medical needs. The company in-licenses and develops promising drug candidates. The products are commercialized by pharmaceutical out-licensing partners to give access to the largest number of patients worldwide.

Sébastien Chenuet | Partnering Manager for North America, Debiopharm International SA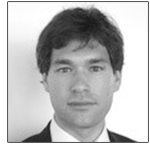 Partnering Manager for North America within the Business Development department at Debiopharm International SA, Dr Sébastien Chenuet is sourcing promising molecules for clinical development of innovative therapeutics. He obtained his doctoral degree in bioengineering and biotechnology at the EPFL in Lausanne and deepened his knowledge as a research scientist with Glenmark Pharmaceuticals. He then met a new challenge as co-founder and chief operating officer of Evitria AG, a global antibody expression service provider located in Zurich, before moving into Business Development with Cellectis, a world pioneer in genome editing and CAR-T therapy. In 2013, he joined Debiopharm International SA as Licensing Manager.
Date et heure
Endroit
Espace CDPQ
3, Place Ville Marie
Niveau L
Montréal, Québec H3B 0E7
Canada