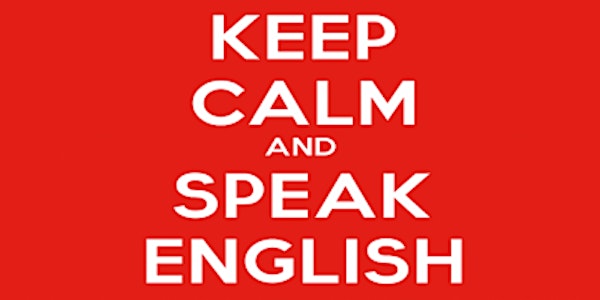 Dates multiples
(online) We Speak English - GUADELOUPE (GRATUIT - 18+)
ONLINE/ZOOM English Conversation Group for adults - Intermediate Level ENGLISH - Native ENGLISH Speakers are also Very Welcome.
Par We Speak English (French Caribbean)
Date et heure
sam. 3 déc. 2022 13:00 - sam. 2 nov. 2024 14:30 AST
Lieu
EN LIGNE / ZOOM Rue Achille René Boisneuf Les Abymes, Grande-Terre 97139 Guadeloupe
À propos de cet évènement
Présenté par : WE SPEAK ENGLISH GUADELOUPE !
■ FREE 'ONLINE' ENGLISH CONVERSATION MEETING - Using ZOOM !
(■ More than 80 free meetings since January 2016 ! ■)
This group welcomes ADULTS (18+). The ENGLISH level is intermediate. Native English speakers are also welcome. This group is an opportunity to put your ENGLISH CONVERSATION skills into action !.
NOTE : The ZOOM link will be provided in your Eventbrite RSVP confirmation Email !
COMMENT UTILISER ZOOM : https://bit.ly/3M21Qyx
We will break into ONLINE ZOOM MEETING ROOMS of 4 people. We will periodically mix-up the meeting rooms.
Thanks in advance for a SHARING and CARING environment between those who speak English LESS WELL and those who speak English MORE WELL !
We know that it is hard to participate for the first time... but don't worry... language people are nice people !
Let us have all your QUESTIONS en français ou en anglais !
Meilleures salutations !
Rob
À propos de l'organisateur
I lived in Guadeloupe in 2000 and 2001. I'm organizing the Partagez l'anglais - Les Antilles (à distance) from Ontario/Canada. Rob !