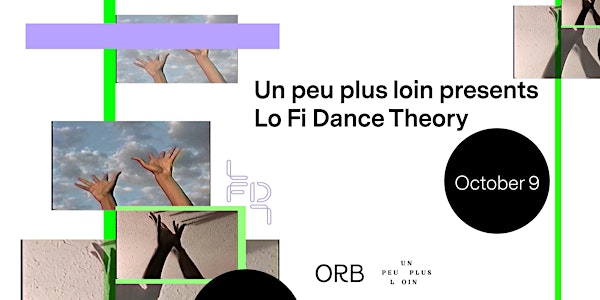 ORB presents Lo Fi Dance Theory
Endroit
435 Rue Beaubien Ouest
Montréal, QC H2V 1C9
Canada
Politique de remboursement
Pas de remboursement
Description
ORB is pleased to host an evening of dance and exploration with Lo Fi Dance Theory's founder Wynn Holmes.
Fall season is settling in, so join us in a liberating demonstration and practice of movement. A memorable group experience, dancing in company of Wynn Holmes is a true exploration of intention, freedom and creativity. With a keen talent for guidance, Wynn will excel in making anyone, with any level of dance, feel comfortable and safe to explore.
A new selection of reference books from the Canadian Center for Architecture will also be available to browse on location.
---
About Wynn Holmes
Wynn Holmes' work includes choreography, video, installation, and music. Her projects lay at the intersections of dance, contemporary art, and performance within which she explores the individual and collective power of bodies in motion. Holmes' work has been programmed and shown internationally at Fondation Ricard, Le Générateur, École Nationale Supérieure des Beaux-Arts, Cannes Film Festival (FR); Lincoln Center's Out of Doors Festival, NEW INC. in collaboration with the New Museum, New York's Center for Performance Research, IATI Theater (USA); Place Des Arts, Phi Center, Société des Arts Technologiques, Montréal Jazz Festival, Nuit Blanche Toronto (CA); London International Documentary Film Festival (UK); Belgrade National Theatre (SRB). Publication features include: SHOWstudio, Vogue, V Magazine, i-D, W Magazine, DAZED, and NOWNESS. She is the director of Lo Fi Dance Theory.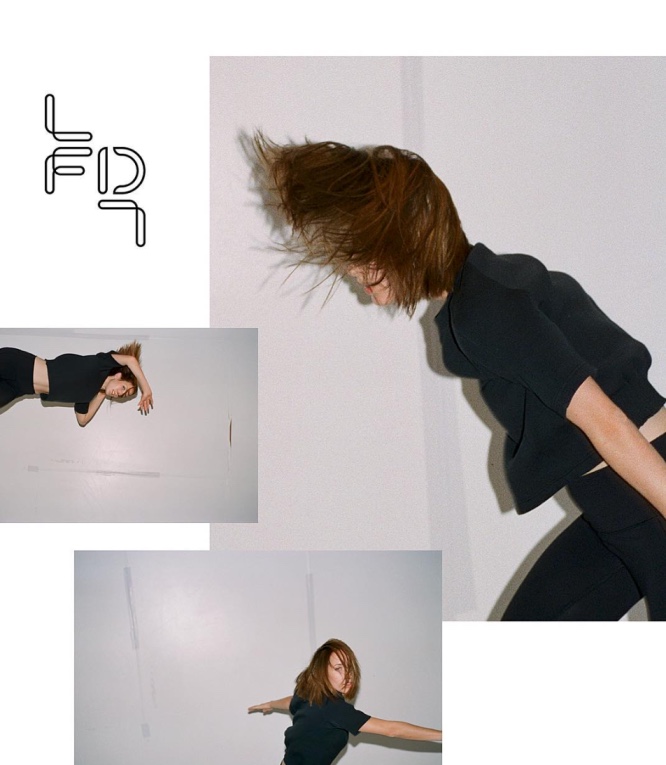 About Lo Fi Dance Theory
LFDT is a dance company. We are project based and operate internationally with work now spanning France, the UK, Serbia, USA and Canada. Our mission is to generate unique projects that support the exploration of dance- and movement-based practices. As a company, we also offer both community classes to people with or without dance experience as well as advanced workshops for professional dancers. Our classes are much the same as our projects; challenging, creative, and pushing the boundaries between arts and humanities – or, between social phenomena and kinetic possibility.
About ORB
ORB is a new multifunctional, multidisciplinary and multicultural space located at the heart of Montreal's research and artificial intelligence hub. We are a school of thought. We encourage different perspectives and individuals to merge. We seek to cultivate the sharing of knowledge across creative fields and foster meaningful connections through original programming and collaboration.
About the event
After a joyful evening of dance and exploration, Wynn's class will be followed by a casual gathering in our living room. Guests will be invited to connect, enjoy a hot cup of tea, browse our library, get cozy in our lounge areas, and learn more about our membership program.
For more information about renting ORB, please email welcome@orb.exchange