THE DIAPHRAGM/PELVIC FLOOR PISTON FOR ADULT POPULATION: PART ONE
Informations sur l'événement
Endroit
Centre St-Pierre
1212 rue Panet
Montréal, Quebec H2L 2Y7
Canada
Description de l'événement
Description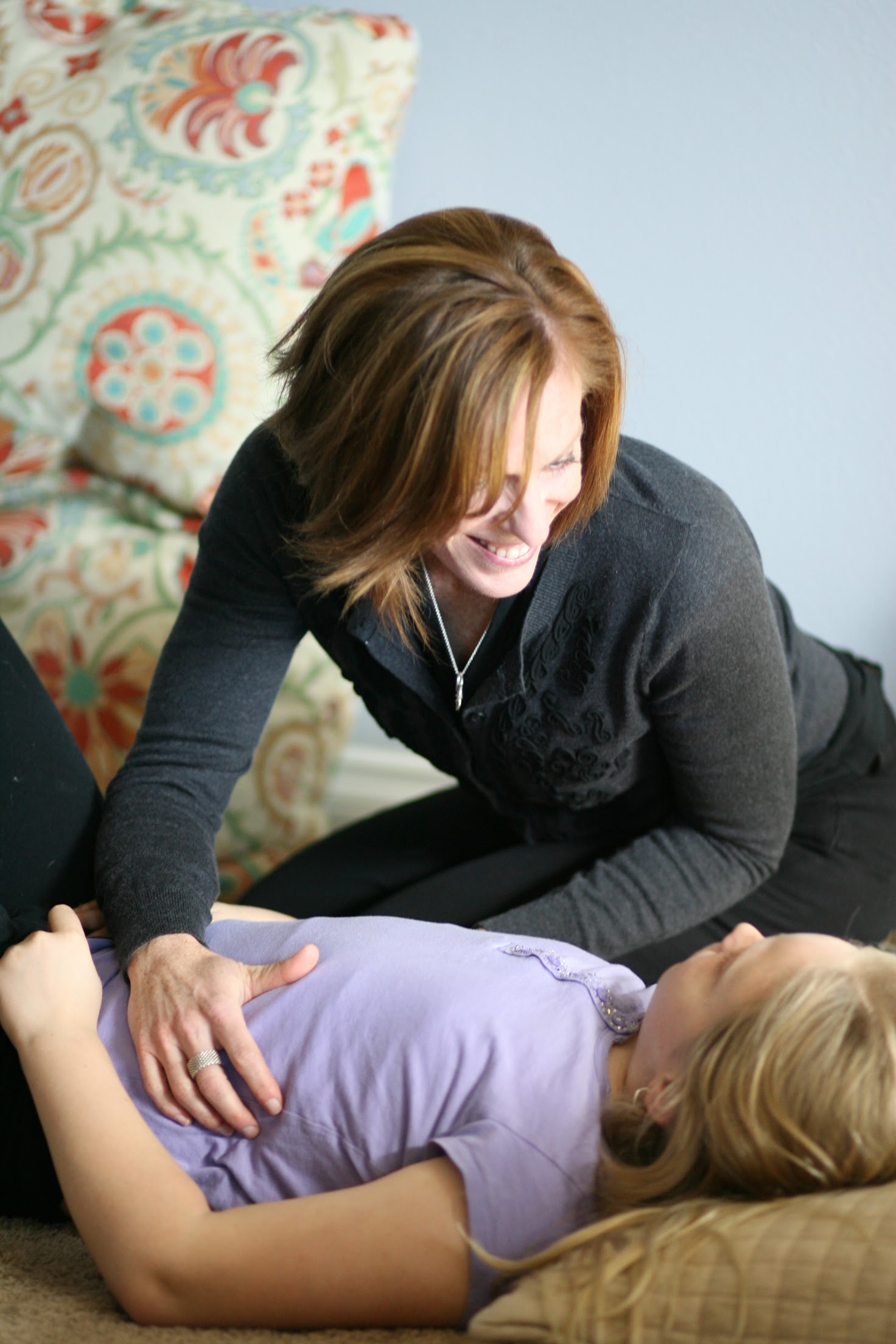 The Diaphragm/Pelvic Floor Piston for Adult Populations: Part One
Julie Wiebe, PT, MPT, BSc
Despite inclusion in most definitions of the core, few rehabilitation or fitness programs integrate the pelvic floor or diaphragm into strengthening or neuromotor training. An integrated clinical model of the pelvic floor requires a broadened definition of pelvic floor function beyond merely maintaining continence. When linked to the diaphragm, the pelvic floor acts as a powerful proximal stabilizer of lumbosacral, sacroiliac, pubic symphysis, and pelvic-hip joints ensuring efficient LE and UE mechanics. In addition, the dynamic interplay of these deep muscular elements will balance and harness the intra-abdominal pressure system as a component of central stability.
Clinicians will be introduced to an innovative, clinical model that incorporates a neuromuscular-based core recruitment and IAP balancing strategy, driven by external cueing of both the pelvic floor and diaphragm. This provides a sturdy, yet dynamic foundation that is responsive to the demands of function, movement, fitness and sport. Regardless of age or sport of choice, building programs that maximize results without compounding common women's health issues such as incontinence, and organ prolapse is a critical clinical skill for all clinicians who treat females (regardless of specialty).
Session participants will have the opportunity to experience the material themselves through exercises that integrate the diaphragm/pelvic floor piston into core stabilization, postural muscle patterning, gait, fitness and sport specific activities.
Biography
Julie Wiebe, PT has over 20 years of experience in both Sports Medicine and Pelvic Health. Her passion is to return women to fitness and sport after injury and pregnancy and equip pros to do the same. She advocates for the awareness of pelvic health issues in fitness and promotes innovative solutions for women through her blog, videos and social media. She shares her evidence-based, integrative approach internationally with both professionals and women through live and online educational programs.
The Diaphragm/Pelvic Floor Piston for Adult Populations: Part One
Day 1:
8:00 – 8:30 - Registration
8:30 – 9:00 - Introduction
9:00 – 10:00 - Neuromuscular Core Strategy
10:00 – 10:15 - Break (provided)
10:15 – 11:00 - Lifespan core dysfunction
11:00 – 12:30 - Core Strategy enhancing alignment
12:30 – 1:30 - Lunch (on your own)
1:30 – 2:30 - Diaphragm functional eval and activate with lab
2:30 – 3:30 - Pelvic Floor eval and activate with lab (external evaluation)
3:30-3:45 - Break (provided)
3:45-4:30 - Clinical steps: Interaction demo/alignment practice
4:30-5:00 - Q and A
Day 2:
8:30 – 9:30 - Q and A/Day One Review Lab
9:30-11:00 - Training postural relationships (Posterior Oblique Synergist lab)
11:00-11:15 - Break
11:15 – 12:15- Lateral Synergist lab
12:15 – 1:15 - Lunch (on your own)
1:15-2:15 - Anterior Oblique Synergist lab
2:15-3:15 - Rotational Synergist lab
3:15-4:00 - Core Strategy in gait
4:00-4:30 – Fitness/Plyometrics: Embed the Strategy
4:30-5:00 - Q and A /Case Studies
OBJECTIVES:
The Diaphragm/Pelvic Floor Piston will present practical evidence-based assessment and intervention strategies to teach rehabilitation professionals how to immediately apply concepts in the clinical setting. At the conclusion, participants should be able to:
Articulate the evidence for the evolution of practice from stiffening musculoskeletal interpretations of core strength to an understanding of a neuromuscular, systems approach to responsive central stability ("Core Strategy") for the purpose of educating patients in a new clinical approach to meet their needs.

Analyze common issues experienced by men and women across the life span with new attention to deficits in pelvic health, maturation, breathing mechanics, sensory changes and faulty central stability strategies as contributing variables to patient presentation.

Identify form and alignment that optimizes re-establishing the interrelationship of the components of the anticipatory and reactive core for function, movement and fitness.

Integrate the use of optimized breath mechanics as the gateway to anticipatory central stability and the postural control system

Execute external qualitative evaluation of the pelvic floor, TA and diaphragm and their coordinated function via observation and palpation of postural alignment, breathing patterns, muscular recruitment patterns, movement strategies, and postural control compensations during movement tasks.

Recognize the relevance of pelvic health considerations to musculoskeletal, and performance issues. Conversely gain an understanding of the impact of musculoskeletal and performance considerations on pelvic health.

Develop programming and modifications for ADLs, movements and fitness activities for women and men that maximize results while keeping pelvic health in mind.

Learn to monitor, cue, and modify functional and exercise tasks to facilitate integration of Core Strategy into clinical programming for a variety of patient populations.

Develop exercise programs that marry a coordinated "anticipatory core" foundation with more superficial "reactive" postural muscle groups (postural synergies/slings) to promote symptom-free functional movement patterns, empowered gait, aligned posture, and return to fitness and sport activities.
Ample lab time will be provided to correlate concepts with practical exercise strategies for a variety of populations.
POLITIC:
Please note that if you cancel your subscription to the course, you are going to receive a full refund minus the Eventbrite fee and a 40$ administrative fee. Thank you for your understanding.
Date et heure
Endroit
Centre St-Pierre
1212 rue Panet
Montréal, Quebec H2L 2Y7
Canada