Description
a streetcar concert with
Billie Zizi
Friday, October 11th – 7:00pm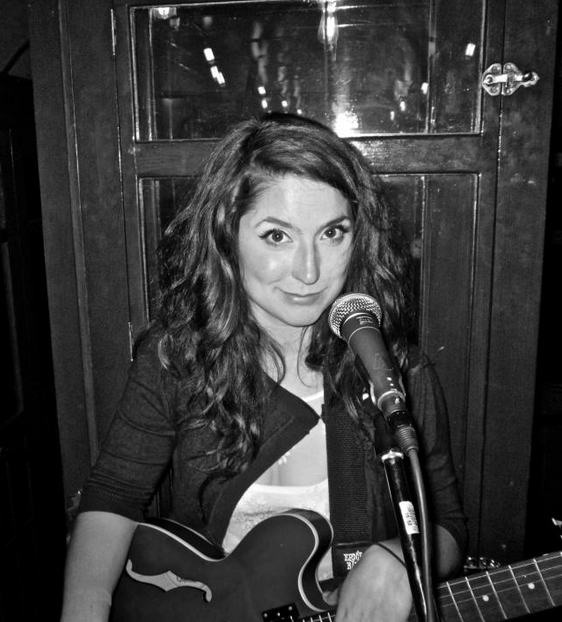 Jordan Billie Zizi's musical pursuits span a broad range of styles. From straight ahead acoustic gypsy jazz, interludes of balkan flavoured insanity to electro acoustic live looping. A recent graduate of the jazz program at Grant Macewan, Jordan has been fronting the band Billie zizi and the Gypsy Jive as well as pursuing a solo career.
For more info on her, visit her website: http://billiezizi.com/
Enjoy her songs while sitting in a 100-year old streetcar in the middle of Edmonton's most famous bridge, enjoying the skies and the matchless river valley views.
Our trip starts at 7.00pm sharp, so please arrive by 6.45pm. Meet at the back of the Arts Barns by the tracks, 10330 84 Avenue. The streetcar will take us to the high-level bridge and stop right in the middle of it for a first set of music and wonderful views of the grand North Saskatchewan and the river valley. After crossing the river and a little break we return for a second stop on the bridge with more music.
TIX: There are only 32 tickets. They cost $30 each (breakdown: streetcar costs $500, organizers take a small cut and the rest of the money goes to the artists).
No refunds. And please be aware that the streetcar is not wheelchair accessible.
A Word on the Price:
$30 is steep for a show. Last year we charged $20 and would have preferred to keep it at that price but the fees for the streetcar rental went up substantially. In order to pay the musicians what we want to, we needed to increase the fees.
Please consider: these concerts are truly one-of-a-kind in a beautiful intimate venue. To have high quality live music shows on a 100-year old streetcar, on a 100-year old bridge over a majestic river, at sunset is - as far as we know - done nowhere else in the world. The $30 per ticket covers the price of the ride and decent pay for the musicians. We think it's entirely worth it. We hope you will too.