Bio-Energy Free Seminar: 'Master Your Energy!'

Monday, September 26, 2016 from 6:00 PM to 8:00 PM (PDT)
Event Details
Master Your Energy!
with Michael D'Alton
You are a powerful electromagnetic being with huge potential for healing, happiness, health and success. However, more than 90% of your energy is working against you! Think for a moment what would happen if you could direct more of your energy and potential to work with you in harmony! 

Discover the Infinite supply of energy available to you!
Increase your energy, motivation and enthusiasm and feel inspired to put your health and well-being back into your own hands. I will share with you the secrets of energy healing that everyone needs to know!

Here's a sample of what you'll learn:
1. You will discover the hidden force that controls your life like a thermostat

2. You will learn exactly what you need to do to master that hidden force and make it work for you

3. You will learn how to redirect the force to tap into an infinite supply of natural energy and vitality

Register now for Free and attend 'Master your Energy' a seminar designed to support and educate you on taking your health and well-being to a whole new destination!
 
Irish born Michael D'Alton has helped tens of thousands of people turn their health around and has been featured on multiple media networks throughout Ireland, England, China and Canada. He was recently featured on the Oprah Network and the W. Network for his successful results with participants of the TV show 'Remedy Me!'

When: Monday, September 26th 6pm-8pm
Where: Holiday Inn & Suites, 1110 Howe St, Vancouver

To collect your free ticket please make your selection at the top of this page. We look forward to meeting you!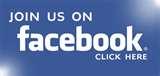 Read what people are saying...

'I attended the seminar uncertain of what to expect. The time flew past and the room was full of energy, humour and light. Breathing and letting go was a glorious experience. Thank you!' - Cal

'I found your seminar to be very enlightening and timely for me. You really called to me to step up into my life, thank you for this.' - Nirmal

'Michael rekindled my awareness of what I had neglected to do to keep myself healthy and happy in body and mind. I had forgotten to really breathe and to bring the earth energy up and the cosmic energy down through my body. Most importantly I had forgotten to move in the way most appropriately for me. Thank you, Michael.'- Phyllis
 
"What lies behind you and what lies before you,

pales in comparison to what lies inside of you."

View our Bio-Energy 7 minute intro video
 

 

Contact Details:

Bio-Energy Training: 604 688 5177             

Bio-Energy Treatment (Electra Health Floor): 604 685 4325

www.daltonsbio.com

inspire@daltonsbio.com
When & Where

The Holiday Inn & Suites
1110 Howe Street
Vancouver, BC V6Z 1R2
Canada

Monday, September 26, 2016 from 6:00 PM to 8:00 PM (PDT)
Add to my calendar