Biobanking: Ethical, Regulatory and Practical Considerations for Clinical T...
Description
Biobanking: Ethical, Regulatory and Practical Considerations for Clinical Trials
ACRP Canada is pleased to present an evening of networking and education as we discuss the latest trends and best practices in biobanking specifically as it relates to clinical research.
Please click here for the agenda and final program.
The full session program will be made available once finalized.
For more information, the ACRP Canadian Chapter can be reached at canadianchapter@acrpnet.org.
Target Audience: Investigators, Coordinators, Monitors, Project Managers, Regulatory and IRB members.
Confirmed
Speakers
:
Etienne Pageau-Crevier, CEO of BiogeniQ
Presentation Title: Managing a Biobank - The

Hard Way is the Good Way
Yann Joly, Associate Professor at McGill University and Research Director of the McGill Centre of Genomics Policy
Presentation Title:

Best Practices for Companies Creating Biobanks
Alexandra Obadia, Executive Director of the Cartagene Project
Presentation Title:

Biobanking: Recruitment & Consent Issues
We would like to thank Veritas IRB for their generous support, which has made this conference possible.
Veritas IRB has served the Canadian research community for more than 20 years. We remain the first and only Canadian-owned, accredited, central IRB or REB. We offer personalized services, whether you are a sponsor, CRO, research institution or a researcher in order to provide ethical review and oversight tailor-made to your research context. Our team is composed of scientists who have conducted research, making it easier for you to work with someone who speaks your language.
For further information visit: www.veritasIRB.com.
Please also visit our Research Ethics Simplified Blog ™ at www.researchethicssimplified.com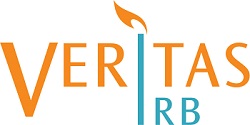 Yann Joly

McGill University & McGill Centre of Genomics Policy

Associate Professor

Alexandra Obadia

The Cartagen Project

Executive Director

Etienne Pageau-Crevier

BiogeniQ

CEO