Description
The crypto space is growing rapidly and changing by the day. With plenty of opportunities for companies and individuals on the horizon, Oleum Capital and The Palace Theatre invite you to the most important bitcoin and blockchain conference the city of Calgary has ever seen!
On Monday July 9 and Tuesday July 10 2018, at The Palace Theatre we present The Bitcoin Rodeo. An introduction into bitcoin, crypto mining, blockchain and cryptocurrency trading. We have brought together several experts in each field to help educate and inform you in this new world of finance and technology. This two day conference will cover a wide variety of topics including blockchain technology, Bitcoin and Ethereum, ICOs, token trading, investing, and much more!
Contact us for corporate or group rates!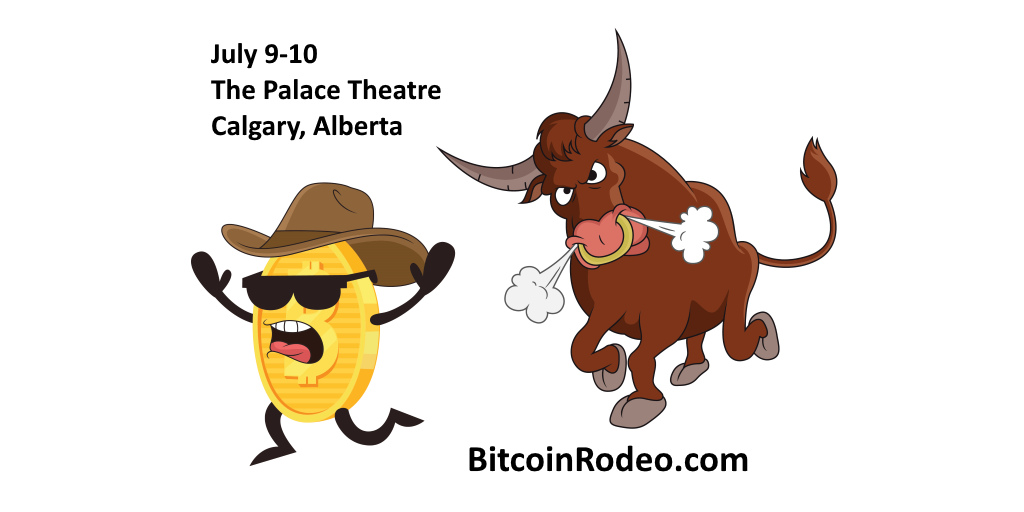 Andrew Browne

Tiktiks

CEO

Dr. Saifedean Ammous

Author of "The bitcoin Standard"

The first academic treatise on Bitcoin economics

Dave Bradley

Oleum Capital

Founder/CINO

Michael Brown

ATB Financial

Director of Innovation

Luis Buenaventura

CTO Bloom

Artist Cryptopop

James Graham

GuildOne

CEO

Rodolfo Novak

Opendime

CEO

Ben Perrin

BTC Sessions

Youtube

Francis Pouliot

Satoshi Portal

CEO

Vortex

World Crypto Network

Youtube