Meet 7 awesome musicians during our first BitJamLiveFest event in Clubhouse. Each musician will perform 2 tracks live.
About this event
We will have a chill & chat session after the event, when you will be able to ask questions, chat with musicians and make new friends.
Join us in our friendly atmosphere filled with music, positive vibes and creativity!
Check out the videos below to see some of the musicians that will be playing there!
ALL THE MONEY FROM TICKET SALES WILL BE DISTRIBUTED AMONG MUSICIANS AS A REWARD FOR THEIR TIME AND EFFORT!
Every attendee will receive a discounted pass to the next session.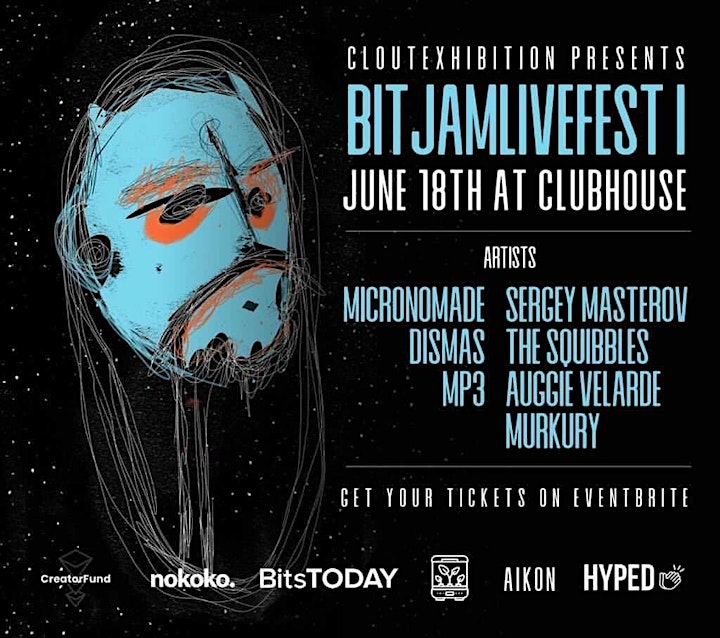 Organizer of BitJamLiveFest 1.0
Our mission is to connect new artists of all kinds to believers who want to change the world by supporting genuine art.
"Make art - not war."
Small tokens of appreciation go a long way in making a new artist feel supported and appreciated. That's why we are doing this. To bring investment opportunities closer to the people who actually matter the most! Aspiring artists get to be heard, while investors can be a part of something great and do some good in the world.