Description
Join us for a screening of the InVision's documentary, DESIGN DISRUPTORS!
More weekend showing times available:
Saturday: 4:00pm | 6:00pm
DESIGN DISRUPTORS reveals a never-before-seen perspective on the design approaches of 15+ industry-shaking companies, and how they're using the power of design to disrupt billion dollar industries. It shows not just how these companies aim to solve problems, but also how design can make a meaningful impact.
About the film
Our future is designed.
DESIGN DISRUPTORS is a full-length documentary featuring design leaders and product designers from 15+ industry-toppling companies—valued at more than $1 trillion dollars combined. The film chronicles the true nature of design and the design-driven business revolutions being shaped around the world through the designers eyes.
Get a never-before-seen look into the perspectives, processes, and design approaches of leaders at industry-toppling brands and discover how these companies are disrupting billion dollar industries through design.
Reserve your seat today!
By registering for this event you agree to join to Bitmaker and InVision's community e-mail lists. We respect your inbox and you have full control over your subscription settings.
Event Schedule
6:00pm – 6:15pm Sign-in +film introduction by Bitmaker alumni

6:15pm – 7:15pm Film screening

7:15pm – 7:30pm Design Presentation + Q&A with Bitmaker alumni


Accessibility Info
Entrance is off King Street West, and has a short flight of stairs with railings on each side. Doors are not motorized/automatic.
The building has an elevator with a 34-inch wide doorway. The doorways to each floor are 35 inches wide.
Washrooms are available on each floor and are gendered. There are two narrow stalls in the women's washroom, and one stall and urinal in each of the men's.
Our classroom tables on the third floor are readily moveable, whereas the table arrangement on the second floor is more fixed.
Please let us know how we can accommodate you within the confines of our space.
About Bitmaker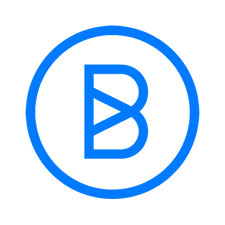 We are Canada's leading tech skills accelerator.
Startup accelerators launch companies. We launch careers.
Bitmaker's design curriculum covers the principles of design theory, visual communication tools, and industry-standard software such as Invision, Sketch, and others. Interested in finding out more? Check out our part-time and full-time UX courses.
About InVision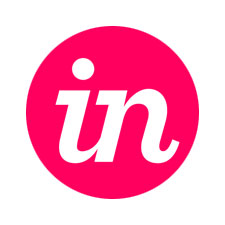 Design Better. Faster. Together. InVision gives teams the freedom to prototype, review, iterate, manage, and user test web and mobile products—without a single line of code. InVision helps 2 million designers at companies like Evernote, Adobe, Twitter, and Salesforce unlock the power of design-driven product development.