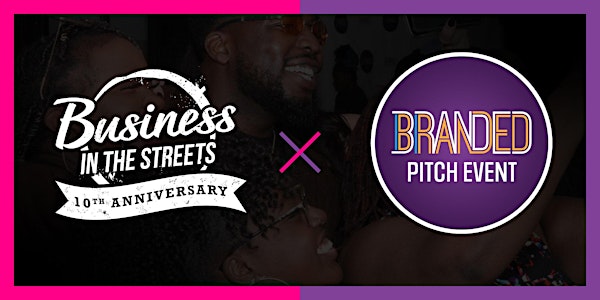 BITS 10th Anniversary Celebration + Branded Pitch Event
BITS 10th Anniversary Celebration + Branded Pitch Event
When and where
Location
Artscape Daniels Launchpad 130 Queens Quay East #4th Floor Toronto, ON M5A 0P6 Canada
About this event
Business in the Streets and Branded share the common goal of supporting young entrepreneurs by providing access to skills, networks, and resources so they can succeed in business.
On August 27, these two organizations will come together for an epic evening to celebrate the impact of this shared mission – and we'd love for you to join us!
The evening will begin with Branded's signature Pitch Competition, where five entrepreneurs will pitch their ideas for a chance to win a grand prize of $5,000. Following the judges' deliberation and awards ceremony, the evening will lead us into a celebration marking 10 years since Business in the Streets became a registered charity with great food, drink, and music.
Collectively, BITS & Branded have supported more than 1,500 young people to tap into 10,000+ hours of training, education, and mentorship, and access over $350,000 in capital to help launch or grow a business.
See you there!
Itinerary
5:00pm Doors Open
6:00pm Welcome
6:30pm Pitch Event
8:00pm Closing Remarks
8:30pm Mingling & Social
9:30pm Wrap-up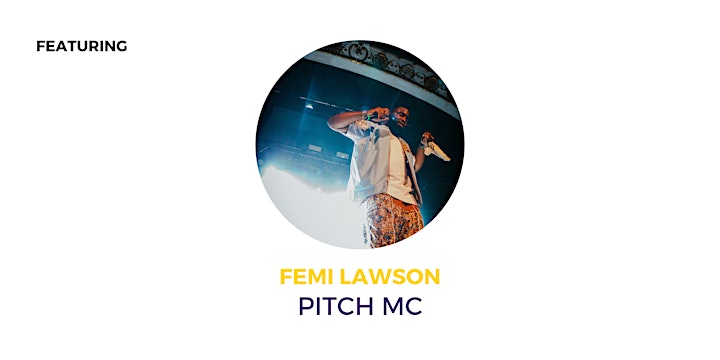 Are you a young entrepreneur looking to apply to this year's Branded pitch competition? Apply here. Applications are open until August 7th at 9pm. Selected finalists will pitch to a panel of judges for the chance to receive up to $5000.
About Business in the Streets:
Business in the Streets (BITS) is a youth-driven organization which helps low-resourced, emerging entrepreneurs by providing access to entrepreneurial training, mentorship, funding and ongoing business supports. Since 2012 BITS has supported more than 650 youth through our training programs and invested more than $255,000 in our alumni through grants and microloans.
Follow us on Instagram @bitsto
About Branded:
Branded is an annual event, organized by a not-for-profit collective that supports Black, newcomer, and vulnerable youth entrepreneurs through networking, business consultation, and mentorship opportunities. Through our collective mandate, Branded is able to support young entrepreneurs who have not had access to the funding, networking and business consultations to grow their businesses. Partners include the CEE Centre for Young Black Professionals, The City of Toronto – Youth Development Unit, the City of Toronto – Confronting Anti-Black Racism Unit, Business in the Streets, LAMP Community Health Centre, Tridel, the Neighbourhood Arts Network, Access Alliance and Toronto Community Housing.
Follow us on Instagram @BrandedTO