Description
Whether you have an existing product or service that you are selling to customers, or one in mind that you would like to develop, understanding the kind experience that you would like to provide to your customers will be one of the main keys to your success.
Many businesses feel overwhelmed at the thought of creating from the perspective of the customer's journey. It can sound time consuming, expensive, and complex. The good news is that taking your first steps toward designing an awesome experience does not have to be any of those things. It can be done with little to no cost and does not require years of design experience.
This is because there are useful tools that can help businesses of all sizes to articulate the kids of experiences that will excite and delight their customers.
One useful tool is the Customer Journey Map.
Journey maps can be used to visualize new or existing experiences. They are made up of a few different layers, such as: the various steps within the journey; the ways in which your customers are interacting with your product or service; and how your customers are feeling at each step.
Once complete, a journey map will offer your business a visual representation of your customers' experience. With this in hand, you will be able to focus on enhancing the areas of the journey that could be holding you back from obtaining an even stronger role in the market and ultimately generating higher revenue.
During this workshop, you will learn:
- How to build a Journey Map
- A high-level understanding of personas and the role that personas play in during the journey mapping process
- Recommended next steps on innovating to enhance certain moments within the journey
About the speaker: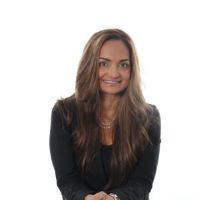 Shelisa Bainbridge is the Founder and President of PointPath Inc. She is a business leader with more than 20 years of experience working with some of Canada's most notable brands, including: Maple Leaf Foods, Labatt Breweries of Canada, Shopper Drug Mart, Loblaw Companies Limited and Capital One Canada to name a few.
Through her various Corporate experiences, Shelisa has come to deeply understand the exponential power that customer loyalty has on the bottom line, and the support that businesses need to attain exceptional results through brand loyalty.

According to Shelisa, the secret to achieving loyalty is in designing experiences that are acutely rooted in who the customer is, and in the problems that we are trying to solve.

A Human Centered approach to designing product and service experiences that deeply resonate with users and understanding how to use those experiences to articulate an innovation strategy, is Shelisa Bainbridge's core area of expertise.

"At PointPath Inc., our most intrinsic joy is deeply rooted in re-energizing creative confidence in people, teams, and organizations, and in working together to offer products, services, and processes that will strengthen our ties in the world around us." – Shelisa Bainbridge