Description
LEAP into Leadership Overview
Info-Tech Research Group's Leadership program (LEAP) is specifically geared to support the new and existing leaders, built on Info-Tech's unique Integrated Leadership foundation. LEAP is comprised of a mixed learning environment including best practices leadership research, individual contribution, in-depth group conversation, and hands on activities. This combination supports participants focus on leadership matters most relevant to them in a community of peers. The course culminates in every Participant developing their own unique Leadership Brand.
During the Leadership Biz Clinic we will explore the five core pillars of Info-Tech's Integrated Leadership foundational module. Together we will explore current leadership research, engage in group exchanges, spend time on individual activities, and expand our leadership skills!
About the speaker: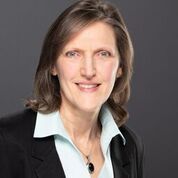 Andrea Leven-Marcon
Andrea Leven-Marcon is the Practice Lead and Research Director for Info Tech's People and Leadership group.
Andrea brings over 30 years of business, leadership, and information technology experience to her role at Info-Tech, having worked with internationally known companies including Shell, Linotype-Hell, Kronos Incorporated, Infinium (Software 2000), and Spicers Canada.
In her formative career years, Andrea honed her skills as an Economist and Business Analyst. Thereafter, she moved to the vendor side of information technology where she sold, and managed sales, of Enterprise Resource Planning, Human Resources, Workforce Management, and Scheduling systems. During this tenure, she spearheaded and developed new business in multiple industry sectors across North America and Europe. These experiences lead her to focus on consulting in strategic commercialization of technology and working with both established and start-up companies. Prior to joining Info-Tech, Andrea returned to the graphic arts and print industry where she developed and led the wide format printing technologies business at Spicers.
Throughout her career, Andrea has focused on strategy, client engagement; brand and talent leadership development; and business development.