Description
Is your organization growing rapidly, with new faces and personalities around the table?
Is desired company culture being threatened with the increase in new initiatives, expansions and increase in new employees?
Are there communication challenges that have resulted from a more diverse workforce, a change in physical space or simply having new people around?
This session will assist organizational leaders to deal with the people challenges associated with rapid growth including the impact on culture and communication.
Based on the recent Best Workplaces in Technology list findings, there are some key factors that the very best tech organizations utilize to develop a high-performance, high-trust organization. One factor is aligned company culture. Company culture is generally formed fairly early on by founding members and key management personnel. These individuals work very closely together, making it relatively easy to maintain company culture. But when you grow rapidly, add new personalities, including sometimes larger space and/or additional locations, it can become a real challenge to assimilate all of these individuals and maintain the company culture.
About the speakers: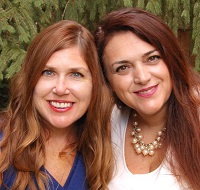 Laura Pavilonis has a contagious passion for helping organizations reach their full potential and is a magnetic Speaker, Entrepreneur, Trainer, and Coach. Nancy Annett has an enthusiasm, passion and genuine excitement for her work and is an engaging Speaker, Entrepreneur, Coach and Professor at UWO. They both hold an Executive MBA and Human Resource designation, each with over 20 years of organizational leadership experience. They are the Co-Founders of Flashpoint Training Inc, helping organizations create high performance teams by helping people find passion in their work. Their work has helped organizations transcend the everyday people challenges that can hold them back into high performing teams.