Description
Join David Billson, President & CEO of rtraction for an interactive workshop on social media strategy. In this workshop, we will discuss the various social platforms, content creation for each and how to determine if they align to your brand. We will also review tracking and measurement tools that can effectively assess the value of your investment into social media.

Learning outcomes:

• Assess what type of social media activities align to your brand
• Learn the questions to ask in developing your social media strategy
• Decide how and if a social media strategy will help you achieve your growth/engagement goals
About the speaker: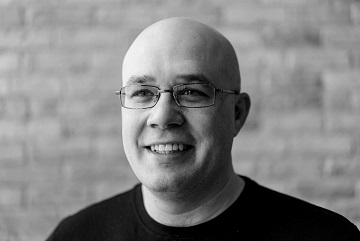 David Billson, President & CEO of rtraction
Authenticity and enough knowledge to figure out how to get the job done. That's how David's career started, and it's a theme that carries through his work and his leadership over a 20 year career.

A proud father of seven, David believes in strong community engagement and making the world a better place for the next generation; this has nothing to do with the fact that in 3-4 generations half of the community may be his descendants.

David's passionate about social innovation - having been the chair of the board for Pillar during the initial launch of the Innovation Works project. He continues that passion as the CEO of rTraction, a local B-corporation that uses technology to improve community outcomes.