Description
Good business and sustainability go hand in hand. Meet and be inspired by the people making our city greener through their businesses, organizations, and actions. These visionary leaders are demonstrating, each in their own way, that tomorrow's way of doing business is already here. Join us for an evening of networking and recognition to celebrate the best of our city.
There is a lot of bike parking right outside the event space, and the Carleton O-train/bus stop close by! Please arrive to the event sustainably if you're able to, parking is very limited in the parking garages/lots.
Event Highlights
Inspiring Guest Speaker & Carbon 613 Sustainabilty Awards for Ottawa businesses

Richcraft Hall is one of Carleton University's newest and greenest spaces and was awarded 4/5 in the Green Globes sustainable building rating system. Don't forget to check out the patio, river view, and three-story living wall in the Atrium!
Our commitment to sustainability: We will be offering a variety of locally sourced foods and the event will be zero waste.
Folks2Find:
We're highlighting people from Ottawa's green business community who we think you can't leave the event without meeting. Many of them are Carbon 613 members who represent local organizations that have made public climate change committments. We also have invited some special influencers making waves in Ottawa:
Andrea Harden, Senior Strategist, MediaStyle has over a decade of experience in social justice and environmental campaigns engaging digital and grassroots mobilizing strategies, and media relations. She has travelled to UN Climate Change Conferences, hosted workshops, spoken at public events and worked collaboratively with Indigenous communities, and multi-sector coalitions.
Janice Ashworth, General Manager of the Ottawa Renewable Energy Coop and recent founder of the Co-Energy Coop. An expert in community-owned renewable energy projects, she has worked with OREC since 2011 and has been working in renewable energy for a decade. She co-ordinated the Nova Scotia Sustainable Electricity Alliance and worked in wind power with the community-owned Colchester-Cumberland Windfield. Janice also sits on the Sustainability Committee of the Ottawa Chamber of Commerce and the Board of the Ontario Federation of Community Power Co-operatives.
Corey Ellis, Co-founder and CEO of Growcer, an ag-tech company specialized in commercial, modular growing equipment to enable food to be grown in any climate. Corey is an alumnus of Enactus, an organization focused on building the next generation of socially conscious entrepreneurs. His unique perspective as a social entrepreneur has helped him understand how to enable community-level impact through profitable market-driven business models.
Jeff Westeinde, co-founder of THEIA Partners Inc, one of Canada's most environmentally and socially sustainable real estate developers. Jeff has been named Entrepreneur of the Year by Ernst and Young and named one of Canada's Top 40 under 40 by the Globe and Mail. His businesses have been included in Canada's fastest growing companies and the Top 50 Employers in Canada and he is the brainchild behind Zibi a world-class sustainable community and redevelopment project.
Graeme Cunningham, Regional Sales Director with Bullfrog Power. Graeme works with customers in Eastern Canada, helping them achieve their GHG emissions targets and meet other sustainability-related objectives with clean, pollution-free energy. With a Masters in Biochemistry from the University of Ottawa, Graeme has a long history working with non-profit and community-focused organizations in the Ottawa area, including with the Ottawa Board of Trade, where he serves as the Chair of the Environment and Sustainability Committee.
Kyle Cruickshank, Co-Owner of Pure Kitchen- Vegetarian Food & Juice Bar. Pure Kitchen is proud to be a scratch kitchen. All menu items are made fresh, using whole natural ingredients. Their commitment to seasonal, local, plant-based foods and compostable packaging creates a restaurant with a much lower environmental impact (water, Co2, land use, waste) and it just so happens to be delicious too!
James McNeil, President, JJ McNeil Commercial Inc, a boutique commercial real estate brokerage that specializes in green buildings and sustainable workplaces. He is recognized internationally as a leading expert in green buildings and sustainable workplaces. As a leading advocate of green buildings and their effects on climate change and the greater economy, James is a keynote speaker and regularly consulted and quoted by local and national media on green buildings and related issues.
Mike Gifford, Founder of OpenConcept Consulting Inc. He is particularly active in developing and extending open source content management systems to allow people to get closer to their content. Before starting OpenConcept, Mike had worked for a number of national NGOs including Oxfam Canada and Friends of the Earth.
Who is Carbon 613?
Carbon 613 is Ottawa's target-setting program that equips local businesses and organizations with the tools and resources necessary to measure, manage and reduce their carbon footprint. It is one of seven Green Economy Hubs in Ontario and is run by EnviroCentre in partnership with Green Economy Canada. Together we are working to reduce Ottawa's greenhouse gas emissions.
Sponsors
We would like to thank our Sustainability Awards Sponsor, "the Cutest plant shop of houseplants and handmade accessories for the plant obsessed": https://plantandcurio.com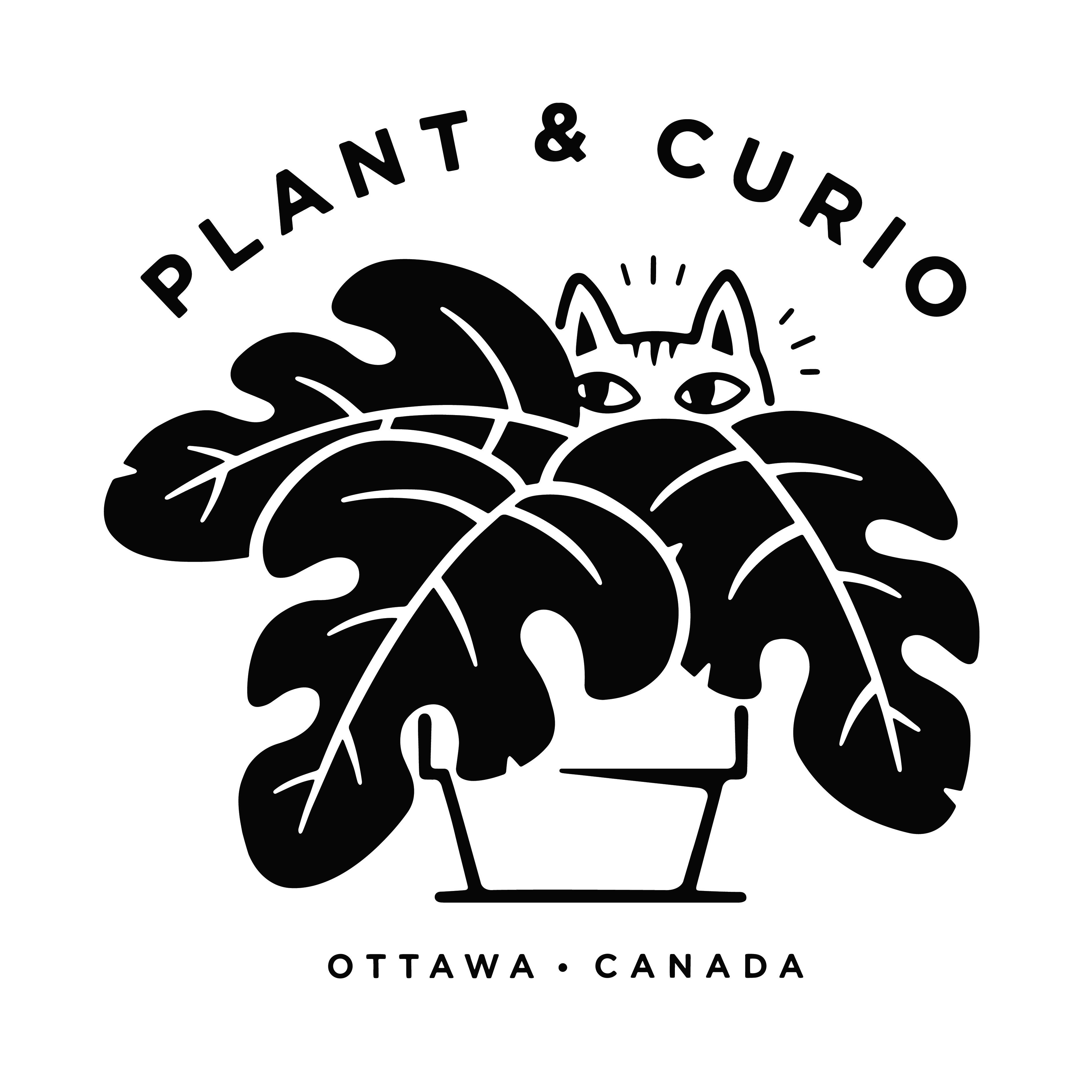 And our Carbon 613 Sponsor, TD