Description
© photo Marc Montplaisir / Artistes : Benjamin Mitchell, Yosmell Caldéron, Mark Sampson, Céline Cassone, Jeremy Coachman, Andrew Mikhaiel, Pier-Loup Lacour, Alexander Hille
BJM - Les Ballets Jazz de Montréal
Free Masterclass for professional/advanced dancers
Thursday, December 14, 2017
6:30pm – 8:00pm
Masterclass with Kennedy Kraeling
Registration is required (no drop in spots available)
Please note that registration is currently full. We strongly encourage interested participants to join the Eventbrite waiting list as we will release spots in the event of a cancellation.

Teaching dance is a priority for BJM and Civic Theatres Toronto is thrilled to offer this opportunity to Toronto's dance community. The class will begin with a 30-minute contemporary warm-up. Afterwards, Kennedy will teach some choreographic moments of BJM's active repertoire and Dance Me/Leonard Cohen (which will be performed by BJM the following evening at the Sony Centre). This is a unique opportunity to encounter the ideas of young creators who are well on their way to become the leading choreographers of tomorrow. This masterclass will be geared towards advanced/professional dancers. Prior dance experience is required.

Class location and arrival information can be found further down the page.
Instructor - Kennedy Kraeling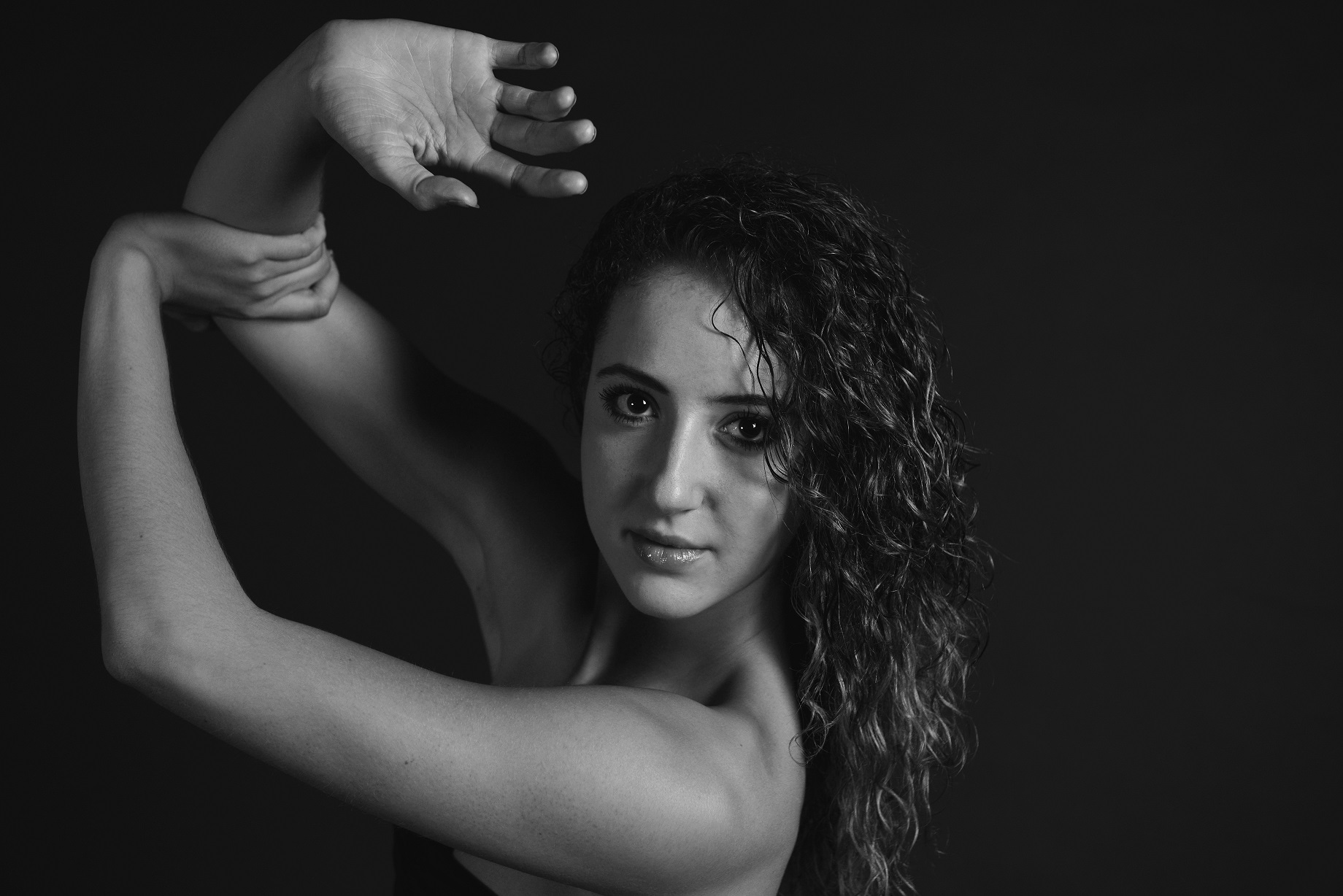 © photo Raphaëlle Bob Garcia| Artist
Kennedy Kraeling was born in Vancouver, BC Canada in 1995. Her passion for dance was ignited just before her 3rd birthday as she watched the Nutcracker for the first time. Shortly thereafter, she began dancing at the Flora Pigeau Dance Academy where she had the opportunity to study RAD ballet and compete in local festivals. She had the honor of representing a local festival at the BC provincial championships at the age of 10. She began her formal training at age 11 in Toronto at Canada's National Ballet School under the tutelage and guidance of Mavis Staines, Deborah Hess, Carina Bomers, Laurel Toto, Jeremy Ransom and Martine Lamy. During her studies Mavis Staines became and remains a close and significant mentor. Together they realized that Kennedy's artistic identity was going to necessitate a versatile more contemporary influence. She moved back to Vancouver at 15 and began to train under Artemis Gordon at Arts Umbrella and in the Arts Umbrella Dance Company. Upon graduation she spent two years in the Arts Umbrella Graduate Program. During these two years she was fortunate enough to work with on new and existing repertoire Lesley Telford, Crystal Pite, James Kudelka, Fernando Magadan, Gioconda Barbuto, Walter Matteini, Mauro Astolfi, Thomas Klein, Francesca Caroti and Shawn Hounsell. A highlight of dancing for the Arts Umbrella Dance Company was touring in Holland and Italy in 2014, collaborating with NDT, Korzo and Imperfect Dancers. Over the years her training has been complimented by summer intensives such as San Francisco Conservatory of Dance and Alvin Ailey.
BJM - Les Ballets Jazz de Montréal – Dance Me/Music of Leonard Cohen will take place at the Sony Centre on Friday, December 15, 2017.

Class Location & Arrival Information
Location: The Sony Centre For The Performing Arts, 1 Front Street East (at Front & Yonge)
Entrance: Yonge Street Entrance (located along Yonge Street on the west side of the building halfway between Front St. and Esplanade).
Doors open at 6:00pm (30 minutes before class starts). Please arrive early to change and sign in so the masterclass can begin promptly. Late comers will not be allowed entrance. Please bring your own water bottle.
Cancellation Deadline – Monday, December 11, 2017 at 12:00pm.
As space is limited, we ask that you only register if you are able to attend. A reminder email will be sent out to all registered participants one week prior to the masterclass.
Cancellations received after the deadline (including no-shows on the day-of) will no longer be eligible to reserve future spots for Sony Centre classes and will be removed from future Eventbrite registrations. (Note: If you are removed from a future Eventbrite registration, you will still be welcome to attend classes first-come, first-served, if drop-in spots are available.)
Community Class Rules & Regulations

Community Class Liability Waiver
As a participant, you only need to complete and return this form once. After that, you are eligible to participate in all community classes. Copies of this form are available upon arrival at each class. Alternatively, you may print and complete this form in advance and bring it with you to your first class.