Black & Bliss Wellness Art Series: LIONS, TIGERS, & BEARS! BODIES IN MOTION
Create & develop characters with our bodies! This is a fun, confidence-building session for the whole family.
About this Event
OUR BLACK & BLISS WELLNESS ARTS SERIES
The Clemmons Family Farm is pleased to launch "BLACK & BLISS"- a wellness art series. This free series is offered on Zoom exclusively for Black Vermonters in November and December 2020.
"BLACK & BLISS" features 10 amazing wellness artists who are members of the Vermont African-American/African Diaspora Artists Network. Our collaborating artists will help participants find creativity, connection, wellness and healing.
To honor our collective need for safety and trust, none of the BLACK & BLISS sessions will be recorded.
For more information about the entire series, please visit http://bit.ly/CFFBliss
ABOUT OUR SESSION
These days families are often so busy and so engaged with individual devices it's hard to find time to have fun together! This session is an opportunity for youth and families to freely create while getting exercise and using their imaginations. We will start with an intro to familiarize the session leader and participants.
Next, we will get into our bodies through simple dance based exercises while warming up our imagination.
Following this, participants will build characters while exploring our environment and learn about one another.
The movement developed by each character will teach us how our bodies move while revealing who we are through our boundless imaginations. Developing characters in this fun way will help the youth develop confidence and strengthen family bonds.
- ALL AGES ARE WELCOME! -
Bring These With You to your Zoom Session
water
enough space the fully extend your arms and legs
any object of your choice that can be held with one or two hands
ABOUT OUR SESSION LEADER, PAMELA DONOHOO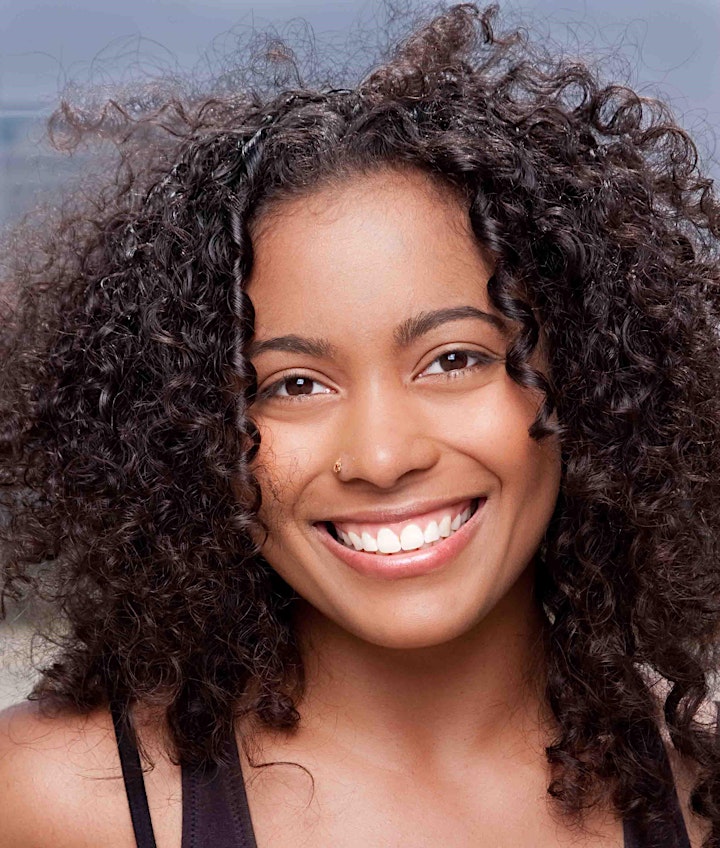 Pamela Donohoo is the Clemmons Family Farm's Director of Programs for The Storytelling Room arts and culture online series. She is an international performing artist (aerialist, acrobat, dancer, and choreographer) and has worked with performing arts organizations throughout the US and internationally. She has done commercials, award shows, large-scale events and spectacular acrobatic shows.
Pamela received her degree in Cultural and Social Anthropology from Stanford University. She completed field research projects and worked with nonprofit organizations throughout Africa, India, Latin America and the Caribbean. Her research interests include: social justice, peace-building, sustainability and the environment, folklore, culture, and history.
Pamela specializes in creating socially relevant and globally engaged acrobatic performances. Her vision is to generate art that inspires people to think critically and contribute positively to their world.
Pamela is also a collaborating artist of the Clemmons Family Farm and appeared most recently as our featured artist in Juneteenth in the Air, the first of our Storytelling Room series. She is founder and Artistic Director of her own company, Awaken Circus and Dance Theater.

About the Clemmons Family Farm:
Preserve, Empower, Build
Did you know that over the past century, African-Americans have lost 93% of their land assets: from a combined total of 44 million acres in the 1920's to just 3.5 million acres today? The Clemmons Family Farm is among the 0.4% of all farms in the United States that are still African-American owned.
Clemmons Family Farm Inc. is a registered 501c3 nonprofit organization. Our Black & Bliss wellness arts program is closely tied to our mission to:
PRESERVE the 148-acre Clemmons farm as a Black-owned land and cultural heritage asset and a historic site of national importance.
EMPOWER a growing network of Vermont's Black artists and culture bearers with opportunities for professional development, advocacy, visibility, networking, paid engagements, collective healing, and a safe haven for creativity that helps them to thrive.
BUILD a loving multicultural community around African-American/African diaspora history, arts and culture.
According to the 2012 United States agriculture census, of the nearly 7000 farms in Vermont, only 17 are African-American-owned or operated.
Of the 1.2 million acres of farmland in Vermont, only 740 acres are owned or principally operated by African Americans.
Located in Charlotte near beautiful Lake Champlain, the Clemmons Family Farm is ​one of the largest African-American-owned historic farms in Vermont today. The farm includes 6 historic buildings (circa late 1700s-1800s), a spacious 1990's residence, and 148 acres of prime farmland and forests, ponds and streams abundant with wildlife.
Your support helps us to keep this rare farm available for African-American and African diaspora history, arts and culture programs for the community.