Black & Bliss Wellness Arts Series: CENTERING SELF DURING TURBULENT TIMES
Use meditation & poetry writing to recharge spirit energy and restore the self!
About this Event
OUR BLACK & BLISS WELLNESS ARTS SERIES
The Clemmons Family Farm is pleased to launch "BLACK & BLISS"- a wellness art series. This free series is offered on Zoom exclusively for Black Vermonters in November and December 2020.
"BLACK & BLISS" features 10 amazing wellness artists who are members of the Vermont African-American/African Diaspora Artists Network. Our collaborating artists will help participants find creativity, connection, wellness and healing.
To honor our collective need for safety and trust, none of the BLACK & BLISS sessions will be recorded.
For more information about the entire series, please visit http://bit.ly/CFFBliss
ABOUT OUR SESSION
This is a session on mindfulness, meditation, and writing. We will begin with an introduction to familiarize our session leader and participants. Combined with his personal journey and background in performing arts, filmmaking, metaphysics, our session leader, Bill Forchion, curated the 'billosophy' method as a means to heal and regroup. These meditation practices and poetry writing prompts will anchor the soul and recharge spirit energy.By restoring self, participants can create safe space wherever they are.
-- AGES 18+ --
A ZOOM LINK WILL BE SENT TO ALL REGISTERED PARTICIPANTS 10 MINUTES BEFORE THE SESSION BEGINS!
Bring These With you to the Zoom Session
Pen and paper,
Comfy chair
ABOUT OUR SESSION LEADER, BILL FORCHION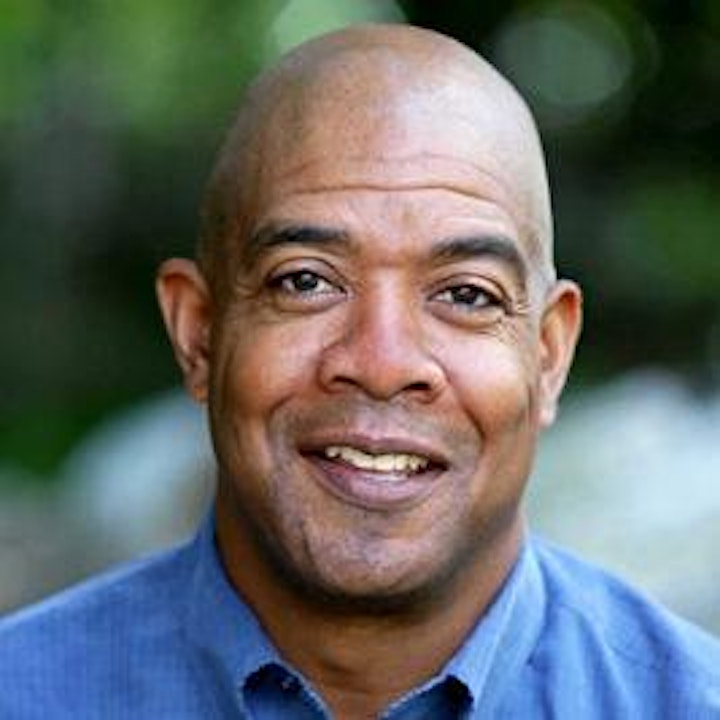 Bill Forchion was born and raised in Hammonton New Jersey. Mr. Forchion received a certificate of training for the Complete Actor for the Musical Theater from the American Musical and Dramatic Academy, received a Bachelor of Fun Arts from Ringling Brothers and Barnum & Bailey Clown College and a B.S. in Metaphysics from The American Institute of Holistic Theology.
Bill is currently a U.S. Cultural Exchange Ambassador for the Arts having completed two trips to Turkmenistan in 2017. His duties as an Ambassador included facilitating Circus workshops with the Turkmen Institute of Culture and Turkmen State Circus in Ashgabat.
Bill has published two books Billosopy: meditations on God, movement and miracles (2016) and Sacred & Sacrosanct: a collection of poems (2018). Bill adapted his first book into a One-man theater show entitled Billosophy: life ~ circus ~ death, which was directed by Peter Gould and is currently touring.
His performance work extends into Voice Overs and numerous audiobook recordings, performing with many acclaimed companies such as Ringling Brothers and Barnum and Bailey Circus, The Pickle Family Circus and Cirque du Soleil, and numerous television and film productions with appearances in US. Marshals, Cradle to the Grave, the Polar Express , and in the ABC Television show "Chasing Life".
When Bill is not writing or editing or traveling the globe performing or producing film works in his Brattleboro, Vermont studio. He is dad to three beautiful children.

About the Clemmons Family Farm:
Preserve, Empower, Build
Did you know that over the past century, African-Americans have lost 93% of their land assets: from a combined total of 44 million acres in the 1920's to just 3.5 million acres today? The Clemmons Family Farm is among the 0.4% of all farms in the United States that are still African-American owned.
Clemmons Family Farm Inc. is a registered 501c3 nonprofit organization. Our Black & Bliss wellness arts program is closely tied to our mission to:
PRESERVE the 148-acre Clemmons farm as a Black-owned land and cultural heritage asset and a historic site of national importance.
EMPOWER a growing network of Vermont's Black artists and culture bearers with opportunities for professional development, advocacy, visibility, networking, paid engagements, collective healing, and a safe haven for creativity that helps them to thrive.
BUILD a loving multicultural community around African-American/African diaspora history, arts and culture.
According to the 2012 United States agriculture census, of the nearly 7000 farms in Vermont, only 17 are African-American-owned or operated.
Of the 1.2 million acres of farmland in Vermont, only 740 acres are owned or principally operated by African Americans.
Located in Charlotte near beautiful Lake Champlain, the Clemmons Family Farm is ​one of the largest African-American-owned historic farms in Vermont today. The farm includes 6 historic buildings (circa late 1700s-1800s), a spacious 1990's residence, and 148 acres of prime farmland and forests, ponds and streams abundant with wildlife.
Your support helps us to keep this rare farm available for African-American and African diaspora history, arts and culture programs for the community.