Take this journey of movement, expression, & joy to expel fear and anxiety from our bodies.
About this Event
OUR BLACK & BLISS WELLNESS ARTS SERIES
The Clemmons Family Farm is pleased to launch "BLACK & BLISS"- a wellness art series. This free series is offered on Zoom exclusively for Black Vermonters in November and December 2020.
"BLACK & BLISS" features 10 amazing wellness artists who are members of the Vermont African-American/African Diaspora Artists Network. Our collaborating artists will help participants find creativity, connection, wellness and healing.
To honor our collective need for safety and trust, none of the BLACK & BLISS sessions will be recorded.
For more information about the entire series, please visit http://bit.ly/CFFBliss
ABOUT OUR SESSION
This session will take participants on a journey of movement, expression and joy to expel stagnant energy, anger, and fear from our bodies! Through reflexology, dance, pilates, and yoga, session leader Rachel Stevens will teach an adaptable routine that can be used daily! The movement series will be set to music by Black and Indigenous music artists such as Sade, Ibeyi, The Iroquois traditional drummers, Al Green and more.
Ending with a brief tarot reading to set an affirmation for the week ahead, this is a chance for Black Vermonters to heal together. Bring your mat, some water, and some comfortable clothing.
-- All Ages and Bodies are welcome! --
Bring These With you to the Zoom Session
A yoga mat (or towel or blanket to lie on)
Comfortable clothing that allows for movement
Water to drink
ABOUT OUR SESSION LEADER, RACHEL STEVENS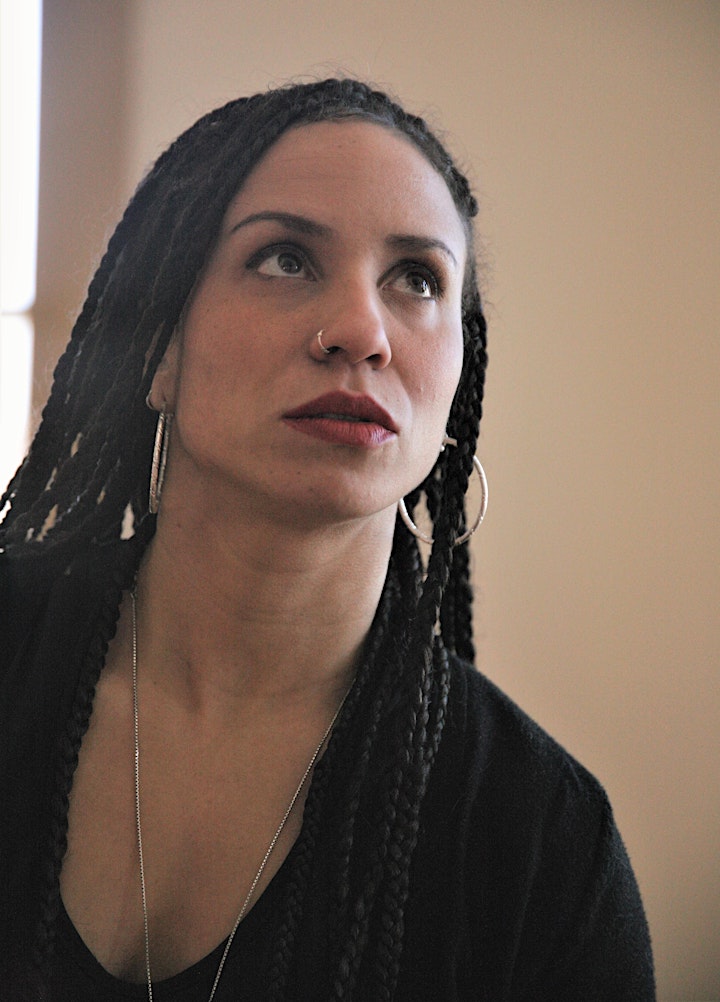 "Hi, my name is Rachel Wilson. I live in rural Vermont with my husband and 2 children. I have been doing anti-racist work in schools and my community for the 8 years since I moved here. I am also a Neuro-Muscular Therapist, Reflexologist, Aroma Therapist, Yoga teacher, Aerobics, and Pilates instructor, Reiki practitioner, and a roots herbalist/Kitchen Witch.
I have spent most of my life learning, and practicing healing modalities, and I love to share them with my people, and my community. I always say 'physician , heal thyself'...
I believe we all have the power to heal our bodies, and communities. The more knowledge we have about our own bodies the less others have power have over us..."

About the Clemmons Family Farm:
Preserve, Empower, Build
Did you know that over the past century, African-Americans have lost 93% of their land assets: from a combined total of 44 million acres in the 1920's to just 3.5 million acres today? The Clemmons Family Farm is among the 0.4% of all farms in the United States that are still African-American owned.
Clemmons Family Farm Inc. is a registered 501c3 nonprofit organization. Our Black & Bliss wellness arts program is closely tied to our mission to:
PRESERVE the 148-acre Clemmons farm as a Black-owned land and cultural heritage asset and a historic site of national importance.
EMPOWER a growing network of Vermont's Black artists and culture bearers with opportunities for professional development, advocacy, visibility, networking, paid engagements, collective healing, and a safe haven for creativity that helps them to thrive.
BUILD a loving multicultural community around African-American/African diaspora history, arts and culture.
According to the 2012 United States agriculture census, of the nearly 7000 farms in Vermont, only 17 are African-American-owned or operated.
Of the 1.2 million acres of farmland in Vermont, only 740 acres are owned or principally operated by African Americans.
Located in Charlotte near beautiful Lake Champlain, the Clemmons Family Farm is ​one of the largest African-American-owned historic farms in Vermont today. The farm includes 6 historic buildings (circa late 1700s-1800s), a spacious 1990's residence, and 148 acres of prime farmland and forests, ponds and streams abundant with wildlife.
Your support helps us to keep this rare farm available for African-American and African diaspora history, arts and culture programs for the community.