Learn the art of this traditional Black dance style & how it helped Black girls unite at a Predominantly White Institution (PWI)
About this Event
OUR BLACK & BLISS WELLNESS ARTS SERIES
The Clemmons Family Farm is pleased to launch "BLACK & BLISS"- a wellness art series. This free series is offered on Zoom exclusively for Black Vermonters in November and December 2020.
"BLACK & BLISS" features 10 amazing wellness artists who are members of the Vermont African-American/African Diaspora Artists Network. Our collaborating artists will help participants find creativity, connection, wellness and healing.
To honor our collective need for safety and trust, none of the BLACK & BLISS sessions will be recorded.
For more information about the entire series, please visit http://bit.ly/CFFBliss
ABOUT OUR SESSION
From the perspective of Black students navigating a predominantly white institution, learn the history and technique of STEP! This session will show participants how this traditional Black dance style helped the members of Soul Food Step form camaraderie, community, healing and self preservation.
We will start with an introduction to familiarize our session leader and participants. Next, participants will learn and engage in stepping motions, posture skills, empowerment training, and chants for confidence building.
-- All Ages Welcome! --
Bring These With you to the Zoom Session
Full-body mirror (or you can turn on your Zoom camera so you can see yourself!)
Comfortable clothes
Pen & paper
Bring your best self!
ABOUT OUR SESSION LEADERS, SOUL FOOD STEP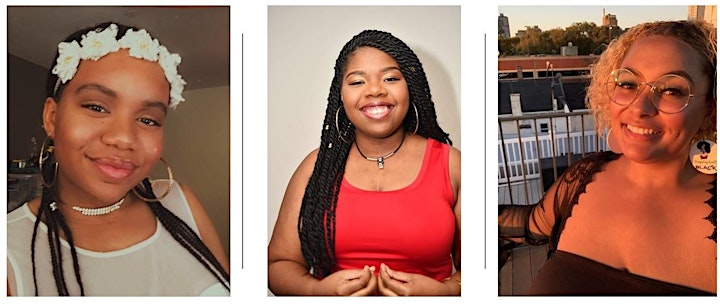 The Soul Food Step Team was founded and organized at Champlain College in Burlington, VT. The Soul Food Step Team is a dance team that works to promote an appreciation for stepping and focuses on introducing African American culture and the arts to the community of Burlington. Soul Food Step is about giving underrepresented students of color on campus a means to speak out through the art form of stepping.

About the Clemmons Family Farm:
Preserve, Empower, Build
Did you know that over the past century, African-Americans have lost 93% of their land assets: from a combined total of 44 million acres in the 1920's to just 3.5 million acres today? The Clemmons Family Farm is among the 0.4% of all farms in the United States that are still African-American owned.
Clemmons Family Farm Inc. is a registered 501c3 nonprofit organization. Our Black & Bliss wellness arts program is closely tied to our mission to:
PRESERVE the 148-acre Clemmons farm as a Black-owned land and cultural heritage asset and a historic site of national importance.
EMPOWER a growing network of Vermont's Black artists and culture bearers with opportunities for professional development, advocacy, visibility, networking, paid engagements, collective healing, and a safe haven for creativity that helps them to thrive.
BUILD a loving multicultural community around African-American/African diaspora history, arts and culture.
According to the 2012 United States agriculture census, of the nearly 7000 farms in Vermont, only 17 are African-American-owned or operated.  
Of the 1.2 million acres of farmland in Vermont, only 740 acres are owned or principally operated by African Americans.
Located in Charlotte near beautiful Lake Champlain, the Clemmons Family Farm is ​one of the largest African-American-owned historic farms in Vermont today. The farm includes 6 historic buildings (circa late 1700s-1800s), a spacious 1990's residence, and 148 acres of prime farmland and forests, ponds and streams abundant with wildlife. 
Your support helps us to keep this rare farm available for African-American and African diaspora history, arts and culture programs for the community.