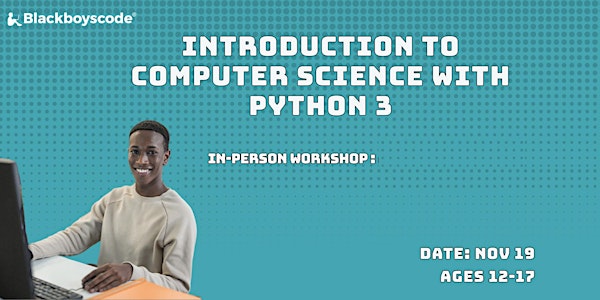 Black Boys Code Atlanta- Introduction to Computer Science with Python 3
Introduction to Computer Science with Python 3 workshop is for boys ages 12-17. This is a 1DAY In-person workshop; Nov.19, 2022
About this event
Come Join us for our Introduction To Computer Science With Python 3 Workshop on Saturday, Nov 19, 2022 for boys ages 12-17.
Python is in the top 3 most loved languages by software developers and is the #1 language developers want to learn!
Did you know in the GTA alone, there are over 4100 job postings for Python developers?
This workshop will teach kids both Python and the fundamentals of computer science through interactive discussion and programming challenges. Kids will be able to engage with Topics include:
Data types and conversion
Creating programs users can interact with
Controlling the flow of your program
And more!
For further questions you may have on the day of the workshop, please reach out to student.help@blackboyscode.com
Register Now, Space Is Limited!