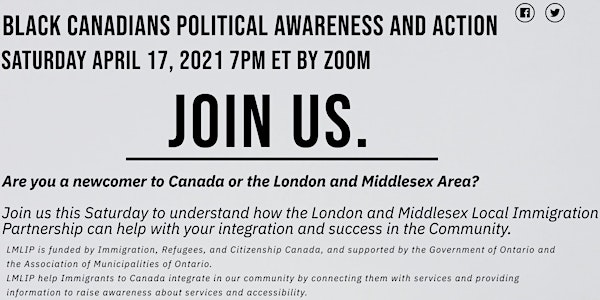 Black Canadians Political Awareness/Action
Black Canadians Political Awareness and Action Committee monthly public Zoom meeting
About this event
Black Canadians Political Awareness and Action Committee is a non-aligned & non-profit org promoting the Participation of black Canadians in Politics. Join our monthly zoom meeting
Are you a newcomer to Canada or the London and Middlesex Area?
Join us this Saturday to understand how the London and Middlesex Local Immigration Partnership can help with your integration and success in the Community.
LMLIP is funded by Immigration, Refugees, and Citizenship Canada, and supported by the Government of Ontario and the Association of Municipalities of Ontario.  LMLIP help Immigrants to Canada integrate in our community by connecting them with services and providing information to raise awareness about services and accessibility. In addition, LMLIP works with various stakeholders, that include community groups, organizations, and the three levels of government to address issues that prevent the successful integration of immigrants in all aspects of life.
Guest : Huda Hussein, LMLIP London Ontario
Moderators: Afeez Ajibowu and Dr. Chimere Okoronkwo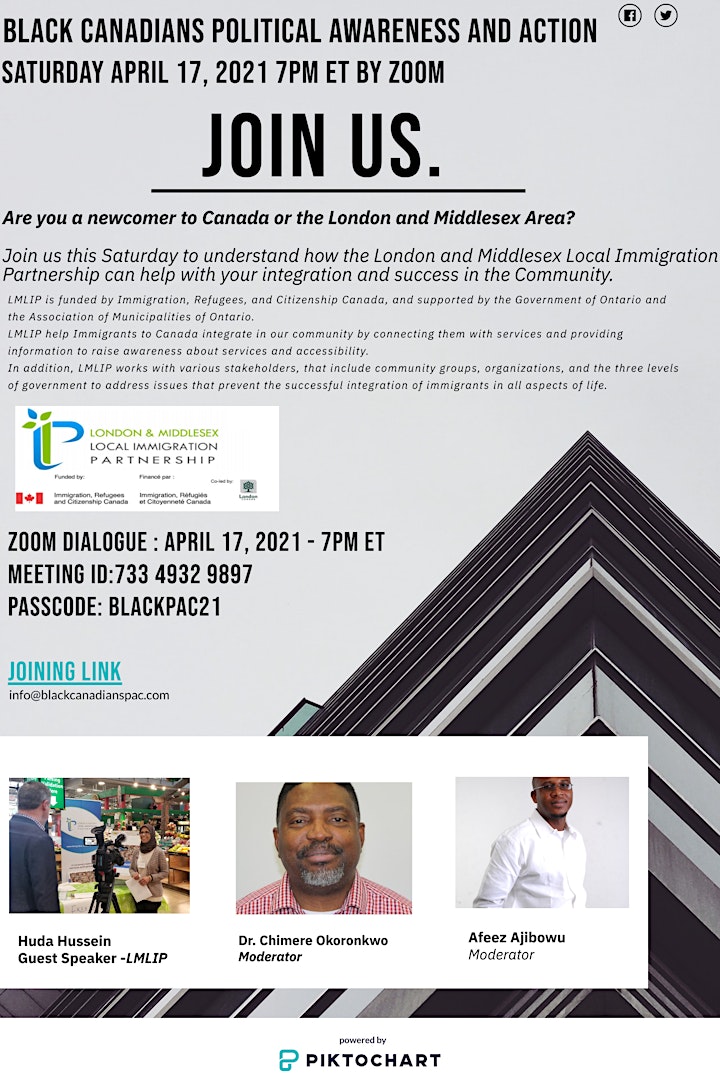 Organizer of Black Canadians Political Awareness/Action