Description
Event Overview
The Black Dress Soiree is an event for Women to come together celebrate, and giving back to the Society in a unique way.
The event was started in 2010 as a fundraiser for a team in the Kensington Relay For Life. It has been a community favourite ever since. When Relay For Life in Kensington merged into the Summerside Relay For Life, the Kensington Relay For Life committee decided to have this event as their community event. The committee chose to have this event raise funds for women's cancers.
This fun-filled night to celebrate women happens close to Mother's Day and also aligns when the Kensington Relay For Life used to take place.
This year the event will be taking place on May 11th.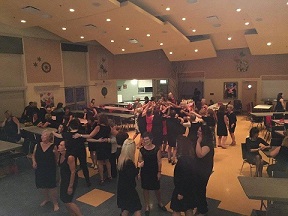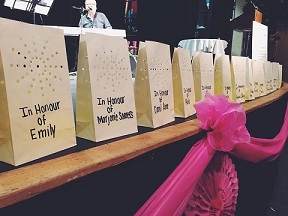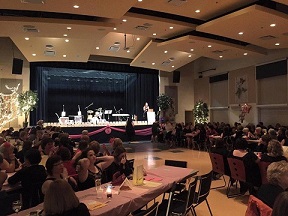 Event Logistics
Event runs from 7- 12 a.m.

Women must be over the age of 19 to attend, as there is a bar.

The food style for the evening is Hors d'oeuvres. We have volunteers bring them around to tables during the evening, but we also have them out as a buffet style. They are refreshed.

Live silent auction goes on all evening.

Luminaries are sold and then taken to the next Relay For Life to be placed along the track.

Musical entertainment provided by "Party Mix".