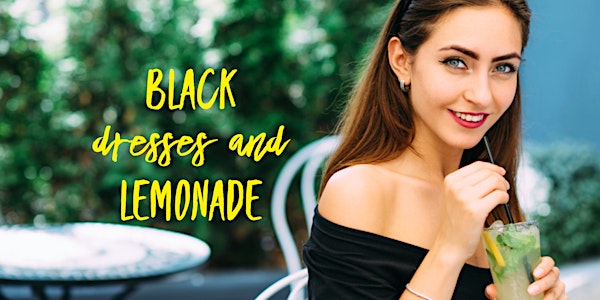 Black Dresses & Lemonade
An event celebrating women entrepreneurs. Join us for an evening of lemonade, inspirational stories and pop pilates!
About this event
Ladies, celebrate the first day of summer with your favourite black dress and a glass of fresh lemonade! Join us LIVE on Zoom for an evening of inspirational stories from women entrepreneurs and a quick Pop Pilates sweat session followed by mindful movement. And a chance to win a $100 Spafinder gift card! It's the perfect start to summer! #seriouslyfun
This event is hosted by the 6rightest, a local non-profit serving young entrepreneurs. Its mission is to develop the entrepreneurial spirit among youth through mentorship, experiential learning and personal reflection.
Presenters:
Elżbieta Chmiel - Executive Director of the 6rightest
Naomi Dickson - Creator of Omi's Digital Products
Pop Pilates with Anielyn Hudson - Owner of Anielates
Kathryn Ashby - Owner of Kja Markets
Yoga with Alisha Athanasiou - Founder of Jam & Yoga
Schedule:
6:00 p.m. - 6:25 p.m. - Elżbieta - Introduction and lemonade!
6:25 p.m. - 6:45 p.m. - Kathryn shares her experience as a woman in business
6:45 p.m. - 7:05 p.m. - Naomi shares her experience as a young entrepreneur starting out
7:05 p.m. - 7:10 p.m. - Quick break to grab a mat and water, change clothes!
7:10 p.m. - 7:45 p.m. - Pop Pilates with Anie
7:45 p.m. - 7:50 p.m. - Quick break to drink water, grab a snack
7:50 p.m. - 8:15 p.m. - Mindful Movement with Alisha
8:15 p.m. - 8:25 p.m. - Door prize & Goodbye