The BOPSers Executive team has worked diligently to unpack all of the details surrounding the Third Party Review. Join the conversation.
About this event
The Third Party Review has concluded and the reviewers have released their Report.
You may have had the opportunity to review the Report and the accompanying apology and pledge from the Secretary of the Cabinet, Steven Davidson.
We understand that some findings may have been triggering or traumatic and would like to provide our community with a safe space to assemble and unpack the Report. We welcome all Black OPS employees to register and participate in an open discussion to tackle the questions on everyone's mind: How do we move forward and create "the OPS of the future" free from anti-Black racism? Who will lead the charge in implementing the numerous recommendations contained in the Report?
This Report and the Secretary's apology mark the first steps in a long journey forward. Join us to discuss what this means for Black OPS employees.
Please note this event is restricted to Black OPS employees only. Screening and confirmation will be required in order to promote a safe space.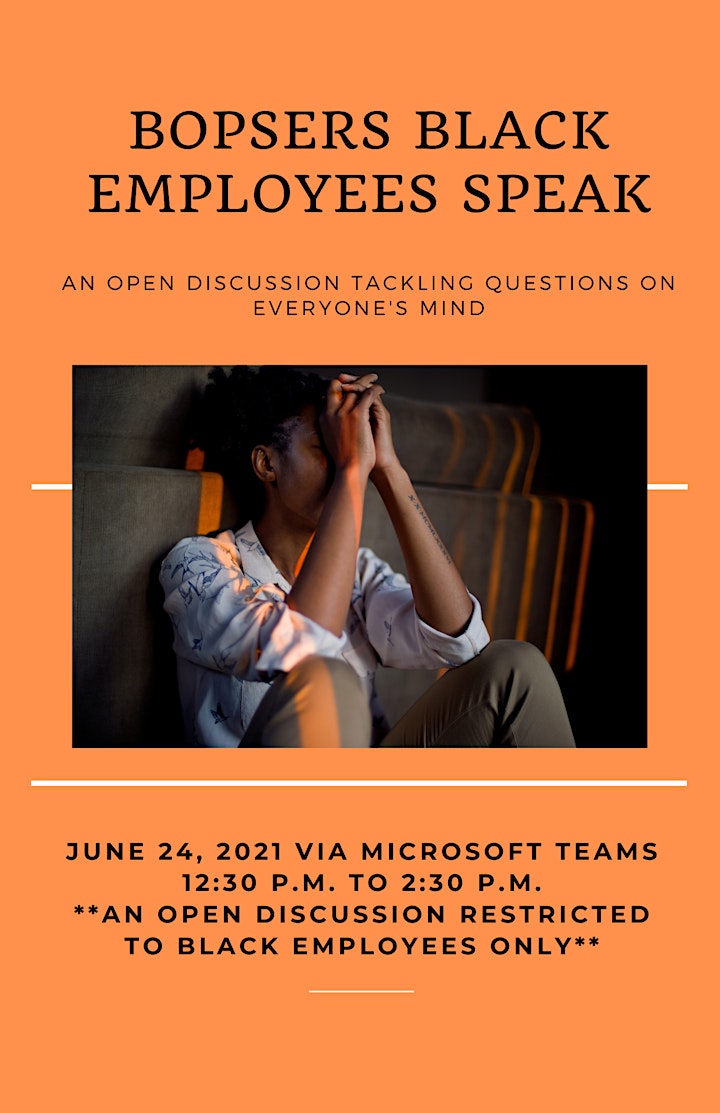 Organizer of Black Employees Speak: Surviving the Trauma of Anti-Black Racism
Mission:
The Black Ontario Public Service Employees 

(BOPSers)

Network's mission is to provide advice, support, mentoring opportunities and a forum for information sharing for Network members consistent with our guiding vision and principles.
To advise and make representation to the Ontario government to create an inclusive and equitable employment and service environment in which all Black employees are valued and recognized for their talents and skills and enabled to contribute to the full extent of their potential.