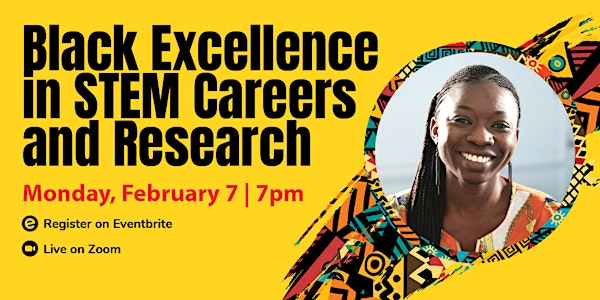 Black Excellence in STEM Careers and Research
Margaret Ikape, PhD candidate @University of Toronto, shares her passion for Science, her journey, and research interests.
About this event
Margaret Ikape's research interests are in the fields of Astronomy and Astrophysics.
Presented in collaboration with York & Durham Libraries
This program will be hosted on Zoom.
How to access the program:
In order to participate in this program, you'll need to log in to Zoom using a secure link and password. This information will be sent to the email address you've provided. If you have not received an email from the program lead by the day of the program, please contact the Library. askus@rhpl.ca Be sure to check your spam folder.
Please note that all participants must register for this program in advance. Do not share the program link or password among friends and family. You can, however, direct them to the registration page.
Using video:
The Library is committed to your safety in both physical and digital spaces. One way of ensuring this is by maintaining visibility. For this reason, we ask all customers participating in our interactive, virtual programs to have their videos on at the start of the program until the program lead has confirmed their registration. (If dialing in, we will be aware this is not possible but will confirm your registration through your name)
During this Program, you will be using a third-party platform, Zoom, for the purpose of communication. This service may collect some personally identifying information about you, such as name, username, email address, & password. This service will treat the information it collects about you pursuant to its own privacy policy, which can be found here: Zoom Privacy Policy
If you require technical support downloading or operating Zoom, please contact the Library at askus@rhpl.ca