Description
OMG 60% Off! - Limited Quantity

To kick off the holidays Helios Makerspace is offering an amazing deal on our yearly membership. At 60% percent off of our regular price you get a full year of access to 3D printers, a Laser cutter, electronic test equipment and a full set of power tools. Now is the chance for you to get your projects going in time for the holidays!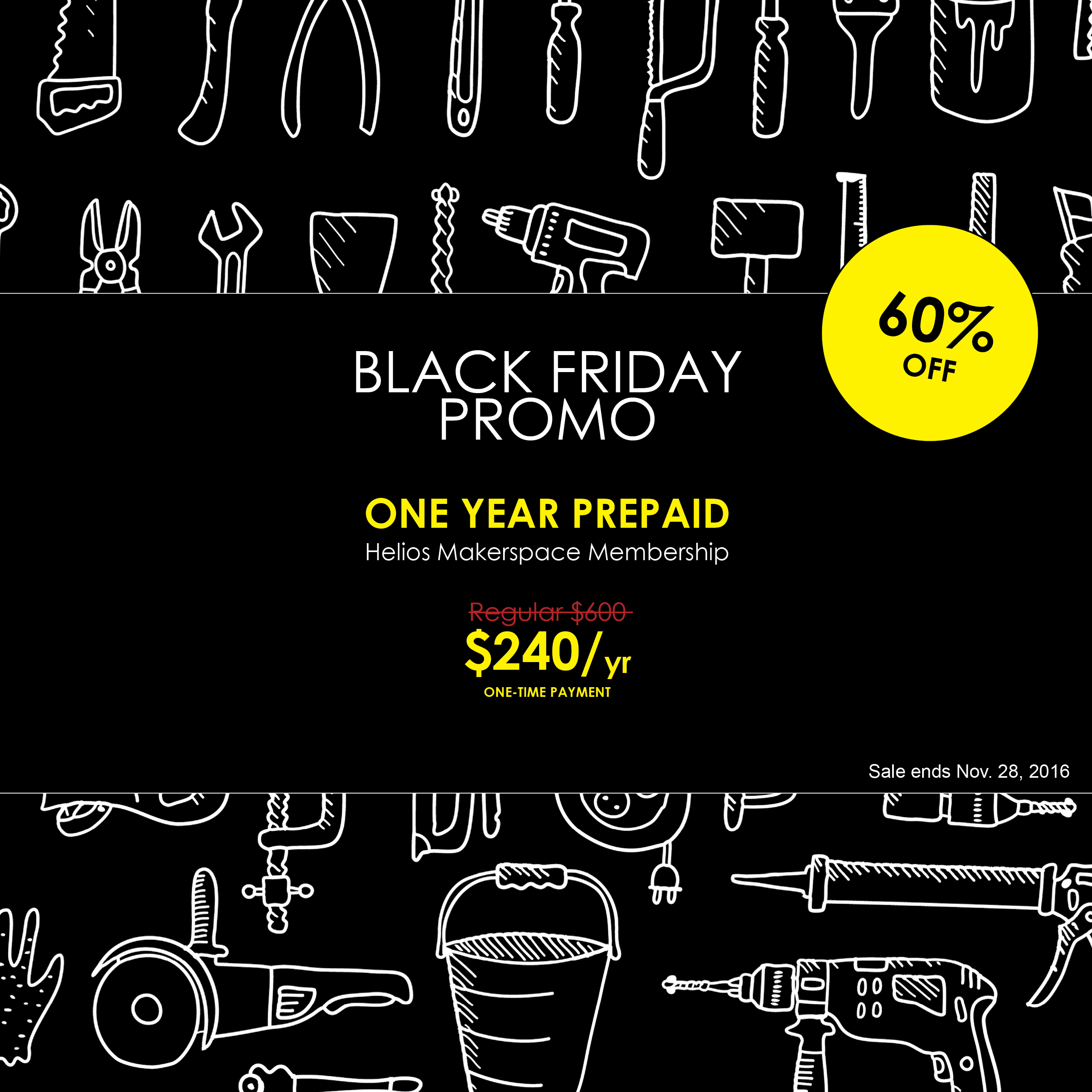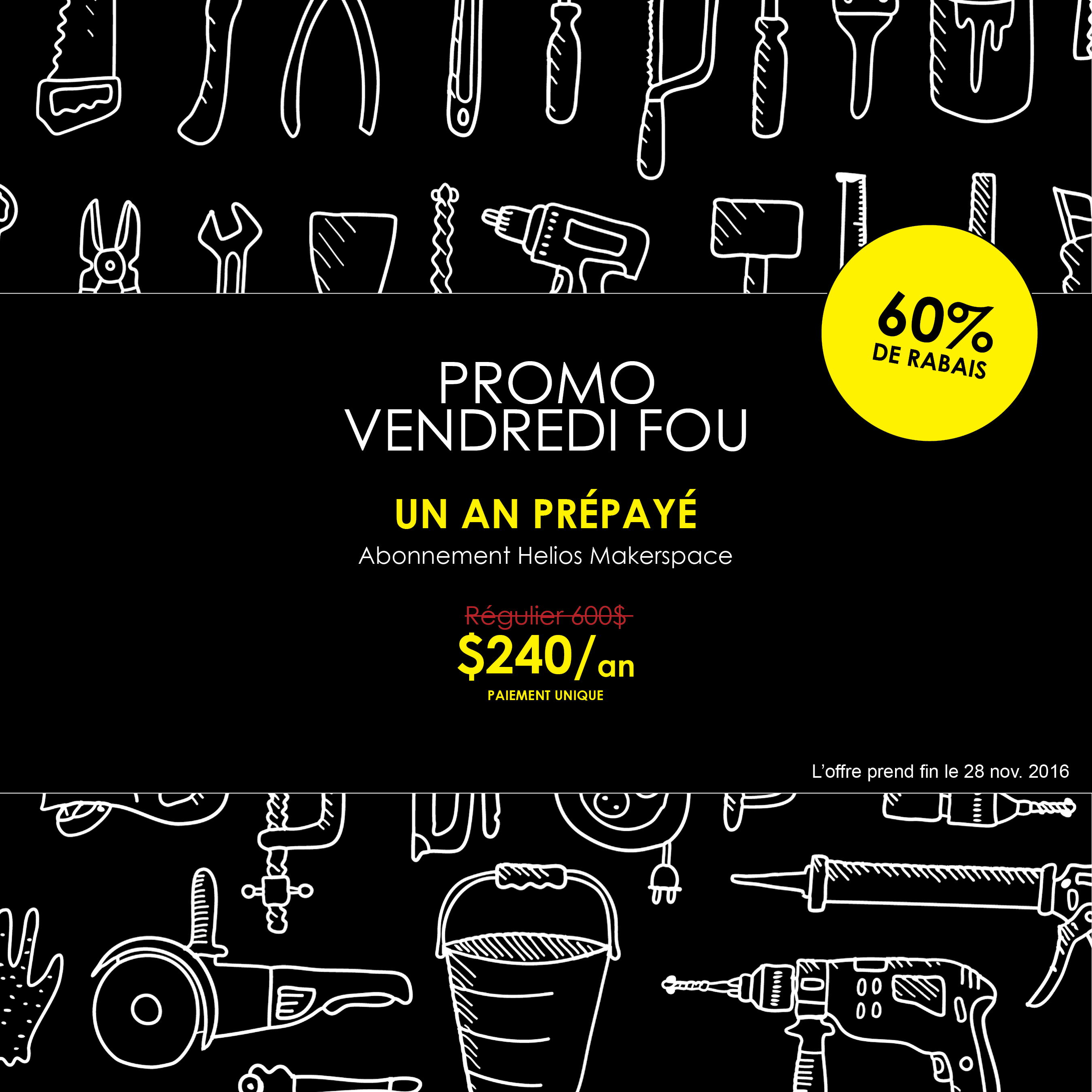 Conditions
Bring your ticket to the Makerspace on your first visit as proof of purchase.
All memberships purchase are final.
Your year-long membership starts on November 28th, 2016 and ends on November 28th, 2017.
FAQ
What do I do after I have purchased my ticket?
Pass by the Makerspace with your ticket as a proof of purchase to get your tour of the workshop.