Multiple Dates
BLACK HISTORY MATTERS! EMPOWER YOUR STUDENTS WITH CANADIAN BLACK HISTORY.
Discover why Canadian Black History is missing in our schools and how this MUST and CAN change. 45 minutes that can change how you teach!
About this Event
To prepare for the MOST important Black History Month ever, join Linton Garner, a leading community and education developer and the co-creator of the ABC's of Canadian Black History Kit. He will share several stories of Canadian Black changemakers whose names you may not recognize, but need to know. Let's make a change this Black History Month and teach Canadian stories that let your students know how long and strong the Canadian Black History truly is!
You'll walk away with valuable tips and material you can use right away!
Choice of several afterschool sessions, on Fridays and Mondays in February. Maximum maximum registration of 75 per session and minimum registration of 10. REGISTER TODAY to avoid having to choose a less preferable time.
A pdf of the presentation will be available for all registrants from adopting schools or as approved by event organizer, see contact event organizer button below to message us or email dapontejoann@gmail.com
The ABC's of Canadian Black History Kit is the only Canadian Teacher toolkit. For more information about the resource, visit www.blacbiblio.com or contact event organizer.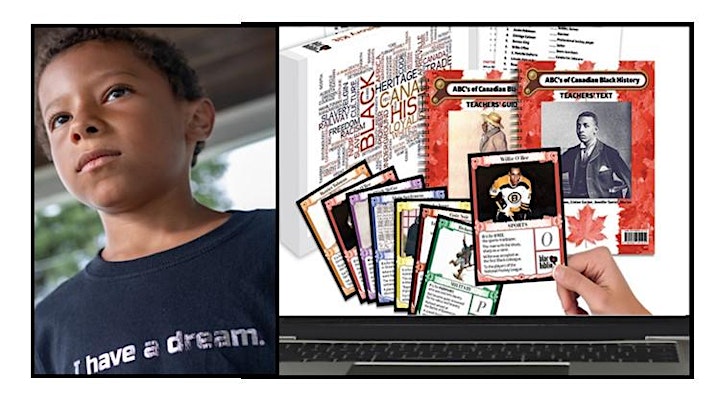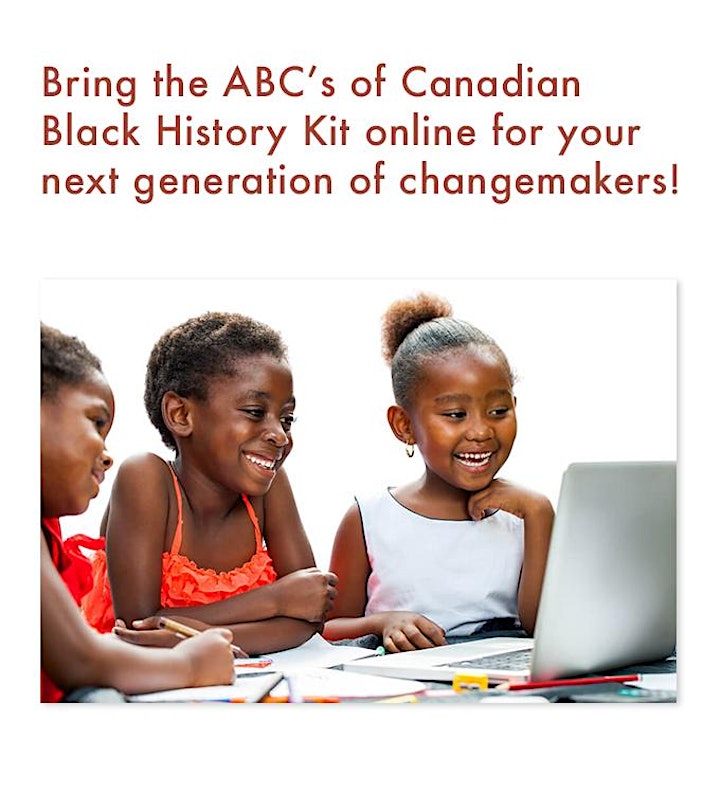 This workshop is free, but you can say THANK YOU by helping us bring the ABC's of Canadian Black History Kit to make the resource affordable and accessible to students all across Canada.
Visit our GoFundMe page at https://www.gofundme.com/f/HELPUSBRINGABCSOFCANADIANBLACKHISTORYONLINE