Join us for our Black History Month Opening Ceremony 2022, under the theme "Black Health & Wellness"
About this event
We welcome all Queen's University students, staff and faculty as well as local Kingston community members to our annual Black History Month Opening Ceremony.
Featuring, a panel discussion on Black Health & Wellness with a dynamic group of leaders and advocates for change.
A riveting performance by award winning artist and poet Britta B.
And the unveiling of this year's Black History Month Calendar, highlighting events and activities occurring throughout the month.
This event seeks to engage all in a meaningful, thoughtful and celebratory start to the month of February.
Please note
1) Members of the Queen's and Kingston community are invited to submit their BHM events for inclusion in the Calendar by filling out the following form: BHM Event's Calendar Submission Form
2) Closed captioning will be provided, however please contact hrights@queensu.ca with any additional accessibility needs and/or requests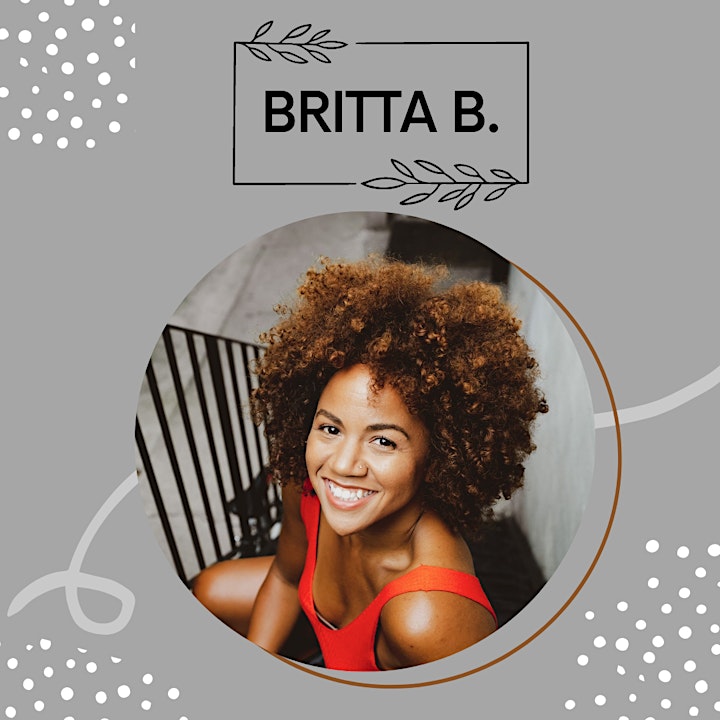 By way of Kingston, Britta Badour, better known as Britta B., is a Toronto based award-winning spoken word poet and professor. She is the creative director of Hamilton Youth Poets and a member of the board of directors for Prologue Performing Arts. In 2021, Britta was awarded the Toronto Arts Foundation Breakthrough Artist award and named COCA Lecturer of the Year. Britta holds an MFA in creative writing from University of Guelph and teaches spoken word performance at Seneca College.
@missbrittab | http://brittab.com/bio