Event Information
Refund policy
Refunds up to 1 day before event
Eventbrite's fee is nonrefundable.
BLACK, INDIGENOUS, PEOPLE OF COLOR RETREAT
About this event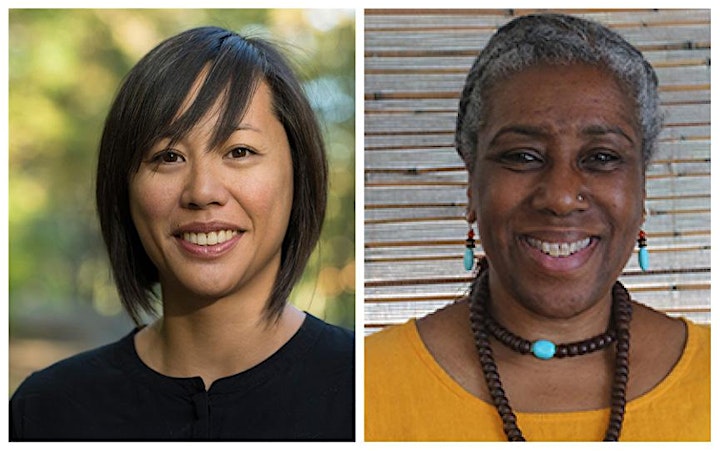 Online Retreat: Black, Indigenous, People of Colour with Dawn Mauricio and DaRa Williams
We invite you to True North Insight's third meditation retreat for BIPOC folx. While we all may have experiences in common, we are also a tapestry of many colours, backgrounds, cultures, orientations, life experiences, world views, and identities. This retreat aims to bring together a community of people of colour for practice in an environment of safety and ease where all of one's self is welcome and appreciated.
The retreat will offer an introduction to Insight Meditation (Vipassana) and mindfulness through opportunities to practice in a noble silent context with radical self-care, as your circumstances allow.
Through the offerings of guided stationary (seated, standing, or reclined) and movement (walking) instructions, you will become acquainted with the words and philosophy of the Dharma through talks and reflections by the teachers. In addition, there will be an opportunity to ask questions including a special question and response period with our elder and guiding teacher, DaRa Williams, making this an accessible retreat for meditators in the beginning stages of practice, as well as for those who have some practice experience.
It is our hope that you will experience the practice as an antidote, medicine to the impact of both the individual and collective stress caused by the cultural and structural manifestation of oppression, racism, genocide, and colonization that has impacted BIPOC for and through the generations.
Black and Indigenous people can attend without any cost.
This retreat is taught in English.
Retraite en ligne : Retraite pour les personnes Noires, Autochtones et racisées avec Dawn Mauricio et DaRa Williams
Nous sommes heureux d'annoncer la troisième retraite de Voie boréale pour la communauté Noire, Autochtone et racisée qui se déroulera le 7 et 8 août, 2021. Bien que nous ayons tous des expériences en commun, nous sommes aussi une tapisserie de couleurs, d'origines, de cultures, d'orientations, d'expériences de vie, de visions du monde et d'identités diverses. Cette retraite vise à rassembler une communauté de personnes de couleur pour une pratique dans un environnement de sécurité et d'aisance où tout le monde est bienvenu et apprécié. La retraite offrira une introduction à la méditation de la pleine conscience à travers des opportunités de pratiquer dans le silence tout en portant une attention à prendre soin de vous.
Grâce à des périodes de méditation guidée et de mouvement, vous vous familiariserez avec les paroles et la philosophie du Dharma ainsi qu'à travers des entretiens et des réflexions par les enseignants. De plus, il sera possible de poser des questions, y compris une période spéciale de questions et réponses avec notre enseignante aînée et mentore, DaRa Williams. Cette retraite sera accessible pour les méditants dans les premières étapes de la pratique, ainsi que pour ceux qui sont plus expérimentés.
Nous espérons que vous ferez l'expérience de cette pratique comme un antidote contre l'impact du stress individuel et collectif provoqué par la manifestation culturelle et structurelle de l'oppression, du racisme, du génocide et de la colonisation qui a affecté la communauté noire, autochtone et racisée pour et à travers les générations. Les personnes Noires et les autochtones peuvent y assister sans frais.
Cette retraite est enseignée en anglais.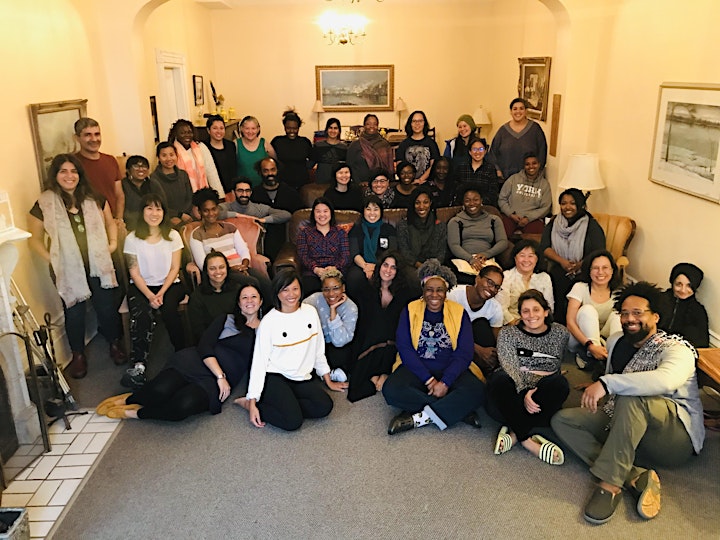 Practical Information
Saturday, August 7 from 10 to 5 pm (Eastern Daylight Time - Canada)
Sunday, August 8 from 10 to 5 pm (Eastern Daylight Time - Canada)
Schedule: You can find the daily schedule below on this page. Also, it is completely ok if you can't attend all of the retreat.
Where: On Zoom - the link will be sent 24 hours before the retreat begins.
How to prepare: Find a calm and comfortable place in your home. You will need a chair or a meditation cushion or bench. Scroll down to find more information!
Cost: Fees are on a sliding scale basis that allows participants to pay according to individual means. TNI is dedicated to offering affordable rates to all. Scholarships are also available. Please contact info@truenorthinsight.org. Everyone is welcome. Thank you for supporting TNI's longevity!
Teacher Dana: Our teachers are being hit hard by the cancellations of retreats across Canada and the US. Please note that the cost of the retreat covers only the administrative side of the retreat, not any payment to the teachers. Please consider giving a gift of Dana to the teachers. Following the 2,600-year-old Buddhist tradition, the teachings are considered priceless and are offered freely. At the end of the retreat you will be invited to offer dana, or donations, to the teachers.
Cancellation fees: Please let us know as soon as possible if you have to cancel. Refunds are available if you cancel more than 24 hours before the retreat begins.
We request that you arrive before the retreat begins. The Zoom space will open 15 minutes before the retreat starts.
Information: info@truenorthinsight.org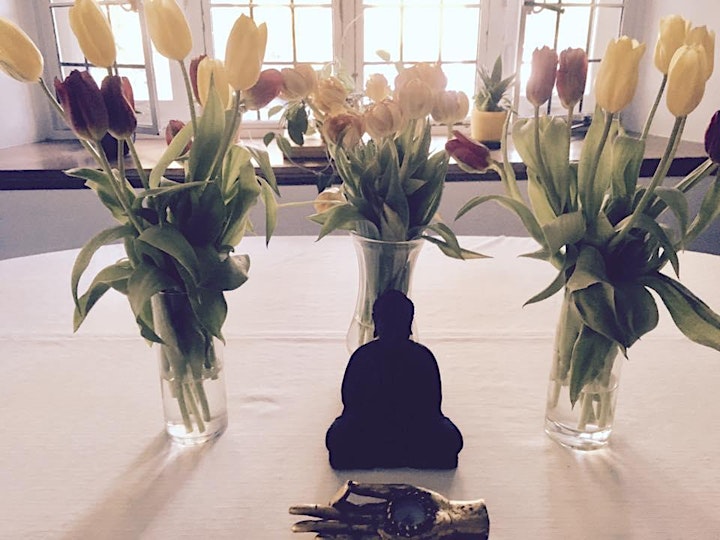 The teachers
Dawn Mauricio - Dawn (she, her) has been practicing and studying Insight Meditation since 2005, regularly sitting long intensive meditation retreats in Canada, United States, Thailand, Burma, and South Africa. Since discovering the Dharma, Dawn has graduated from Spirit Rock's Mindfulness Yoga and Meditation Training and the Dedicated Practitioners' Program, as well as the first teacher development group of True North Insight. She is a value and purpose-oriented teacher with a passion for inclusivity, particularly how societal conditioning hinders diversity on various levels. Dawn is a meditation retreat teacher for teenagers with Inward Bound Mindfulness Education and is currently in Spirit Rock's 4-year Teacher Training. She is known to teach with a playful, dynamic, and heartfelt approach, and leads daylong retreats and mindfulness workshops in Canada and the US.
DaRa Williams - DaRa has practiced vipassana meditation for 25 years and serves as an IMS guiding teacher. She is also a certified coordinating trainer for Aboriginal Focusing Oriented Complex Trauma Therapy and maintains a private psychotherapy practice in the New York City area. "It is my experience that meditation and the Dharma are ideal for transforming suffering. Awareness, wisdom and a compassionate heart become the vehicle for transformation, connection and freedom."
How to Prepare for Your Retreat
Meditation retreats are an invitation to create a space where you can take care of yourself and take time off from your daily life. With the goal of deepening inner calm, silence is an essential tool for this noble exploration of ourselves and allows us to listen deeply in this space of discovery.
For an online retreat at home, it's important to prepare a supportive environment in advance:
Find a clean, quiet place where you can be alone, in silence, without being disturbed.
Limit the use of electronic devices to just what you will need for the retreat (phone, laptop, or tablet). If possible, close all apps except for Zoom, deactivate different notifications, and put your device on airplane mode.
We are aware that the current situation may require that you give attention to those you share your home with, and that you may need to be available for them. Do the best you can to offer yourself a supportive environment for your retreat. Your intention and your commitment are your best supports.
Meditation Supports
A chair, cushion or meditation bench for sitting meditation.
Water to stay hydrated during the day.
Saturday August 7 -- Eastern daylight time (Canada)
10- 11:15 * am Opening
11:15 - 11:45 am Movement practice (Walk)
11:45- 12:30** am Stationary practice (Sit, Reclined, Standing) and Dharmette
12:30 - 2 pm Lunch and Rest or Walk
2 - 2:30** pm Stationary practice (Sit, Reclined, Standing)
2:30 - 3:15 pm Movement practice (Walk)
3:15 - 4* pm Heart practice - Upekkha
4 - 4:15 pm Break
4:15 - 5* pm Q&I + stationary practice (sit, reclined, standing)
Sunday August 8 -- Eastern daylight time (Canada)
10 -10:45 am Stationary practice (Sit, Reclined, Standing)
10:45 - 11:15 am Movement practice (Walk)
11:15 - 12 pm Stationary practice (Sit, Reclined, Standing) & Dharmette
12 - 1:30 pm Lunch and Rest or Walk
1:30 - 2 ** pm Stationary practice (Sit, Reclined, Standing)
2 - 2:45 pm Movement practice (Walk)
2:45 - 3:30* pm Heart practice - Mudita
3:30 - 3:45pm Break
3:45 - 5:00* pm Q&I + Closing
4:40 - 5:00* pm Closing
*Times to come to computer
**Computer optional (Virtual meditation hall will be open with teachers as practice leaders)
Date and time
Location
Refund policy
Refunds up to 1 day before event
Eventbrite's fee is nonrefundable.
Organizer of Black, Indigenous, People of Color Retreat
The vision of True North Insight sees peace, well-being and liberation of heart and mind as innate in all people; our service is to support the inner realization and the outer expression of this reality in all beings, no one excluded.
—
La vision de True North Insight considère que la paix, le bien-être et la libération du cœur et de l'esprit sont innés chez tous les peuples ; notre service consiste à soutenir la réalisation intérieure et l'expression extérieure de cette réalité chez tous les êtres, sans exclusion.