Black Ladders Mentorship Program - Take Your Career to the Next Level
Join YBP and the Black Ladders Mentorship Program to learn about the one thing you should be doing to take your career to the NEXT LEVEL!
About this event
Access the event on Zoom: https://us02web.zoom.us/j/81511858758
Black Ladders is a mentorship program that started in Ottawa to connect Black mentors with Black mentees across various disciplines and educational levels. They have a vision to be the leader in fostering professional growth and success of Black professionals in the Canadian Labour Market. The program aims to provide mentees with access to the expertise and lived experiences of their Black mentors in order to develop perspective, build confidence, gain new skills and knowledge and further personal development and career goals.
Join the conversation to learn how the program works, how to get involved and why Black mentorship matters.
Ottawa Young Black Professionals (YBP) is is a networking organization focused on:
Providing young Black professionals with access to mentorship, coaching and knowledge sharing opportunities.
Encouraging young Black professionals to lead, inspire and create opportunities for others in their respective fields.
Supporting ideas and initiatives that position our members and the community for success.
Contact us at OttawaYBP.com!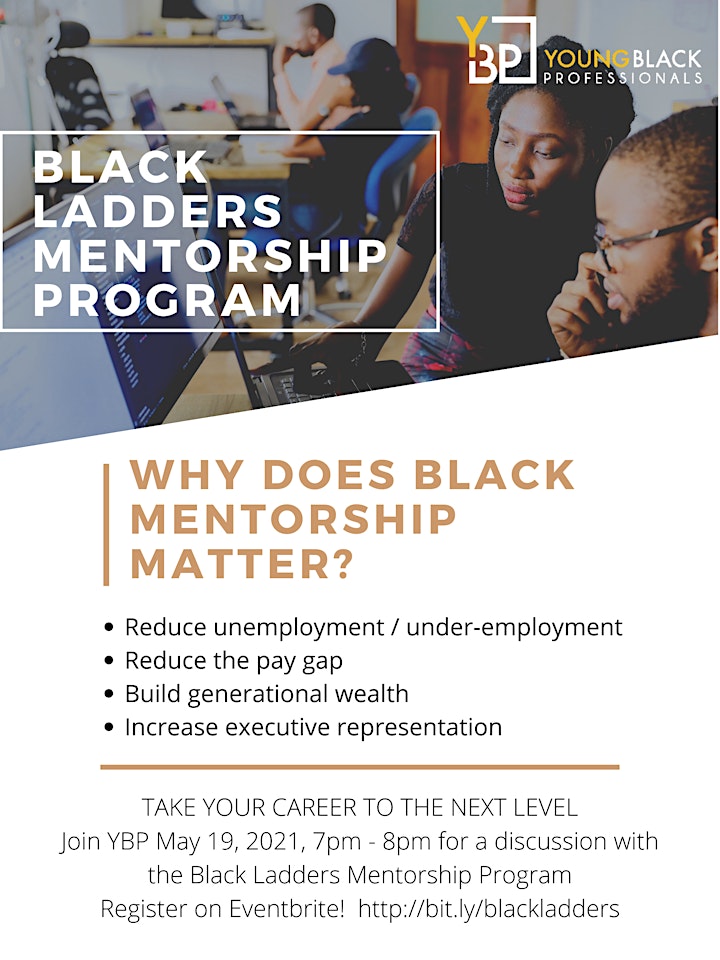 Organizer of Black Ladders Mentorship Program - Take Your Career to the Next Level