Creating a place for Black men to discuss anything and everything.
About this event
Knowing what helps and what hurts recovery is an essential first step in making decisions.
Historical dehumanization, oppression, and violence against Black people has evolved into present-day racism - structural, institutional, and individual – and cultivates a uniquely mistrustful and less affluent community experience, characterized by differential disparities including inadequate access and stigma around healthcare, specifically mental healthcare.
By hosting this set of virtual events, we hope to Cultivate deeper relationships within the black community by presenting an opportunity for (Black) men to open up as to Breaking the stigma of men being vulnerable.
We ask that all attendees come with open minds, ready to learn; attendees are encouraged but not forced to share, And committed to keeping a safe space to promote healing and learning.
Virtual Check-in for Black Men in Saskatchewan
- Safe place for sharing
- Listen to the stories of others experiences
- No cross-talk (no advice-giving, commenting on others words, interrupting or talking over allowed)
- Be respectful with your words and to others.
No harassment, bullying, discrimination or Victimisation will be tolerated.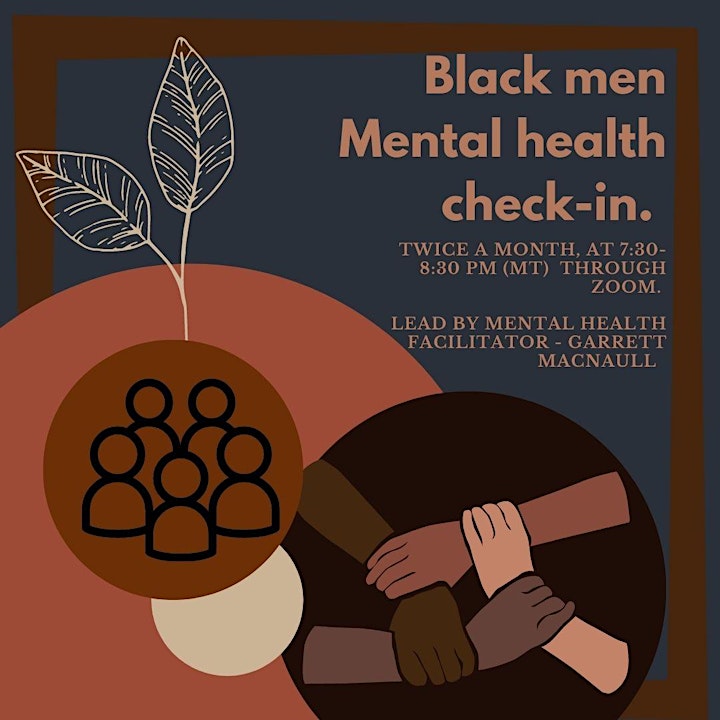 Organizer of Black men's mental health Check-in