Description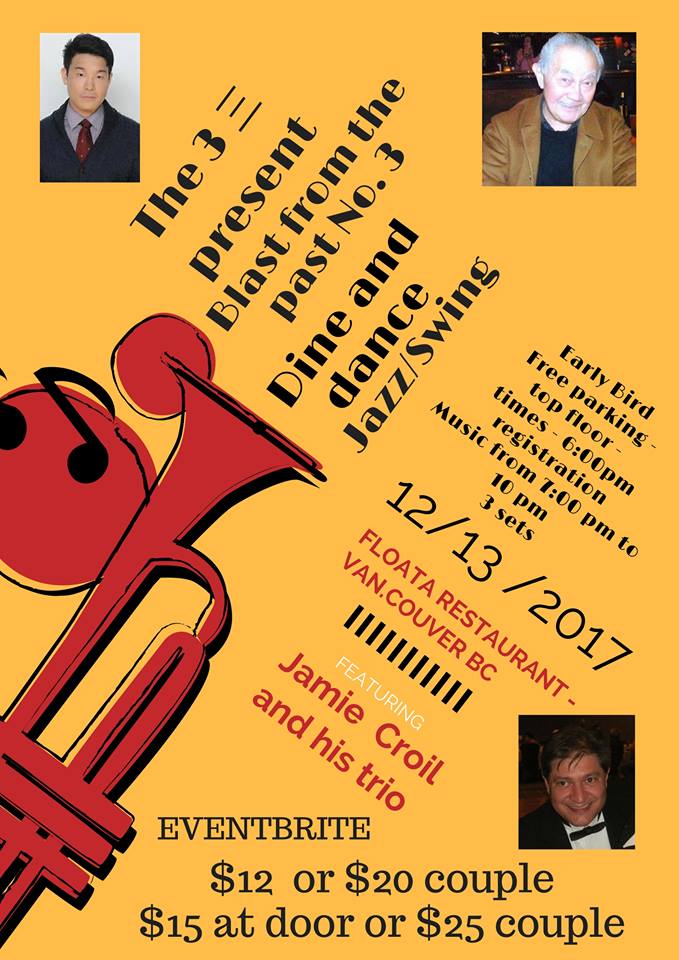 Summary:
The 3 三 is having their 3rd "Blast from the Past" live jazz event featuring Juno Award Jamie Croil and Band.
Jamie Croil and Band will be playing 3 sets on the hour from 7pm to 10pm. So, if you can't make the first one, come for the second and third. The music is fantastic!
The event will be held in Chinatown inside Floata Seafood Restaurant, which is on the top floor of 180 Keefer Street in Vancouver. The parkade there is free or reimbursed by Floata, depending on the time you arrive.
Dinner is available to order from Floata and is not included in the event admission.
Sets:
1st Set: 7pm to 7:45pm
2nd Set: 8pm to 8:45pm
3rd Set: 9pm to 9:45pm
Cash Bar:
Beer: $5
Wine: $6

Contact The 3 三 at:
Gary: 604-559 8912
Kevan: 604-370-1728