About this Event
What's it about:
A great start to learning the piano in a group setting before jumping into our next level of group piano lessons or private preschool piano lessons! Learn with new friends such as Beethoven Bear and Mozart Mouse as they help children LOVE music and piano!
Duration:
5 weeks; 45 minute classes
2020 Dates and Times:
Saturdays | January 4 - February 1 } 11am-11:45am
Sundays | January 5 - February 2 } 9:30am-10:15am
Mondays | January 6 - February 3 } 11am-11:45am
Tuesdays | January 7 - February 4} 1:30pm-2:15pm
Key learning outcomes:
Learning high and low sounds, short and long sounds, loud and soft sounds.
Discovering white keys, black keys and playing short melodies.
Learning musical concepts through new songs, movements and use of other instruments besides the piano.
Learning finger numbers, beginning notes on the piano, and articulations.
Work on listening, participation, cooperation and making new friends!
This group lesson includes: singing, listening, movement, rhythm activities, and beginner activities on the keyboard.
At the end of the group lesson, students will continue onto group piano lessons and/or private piano lessons.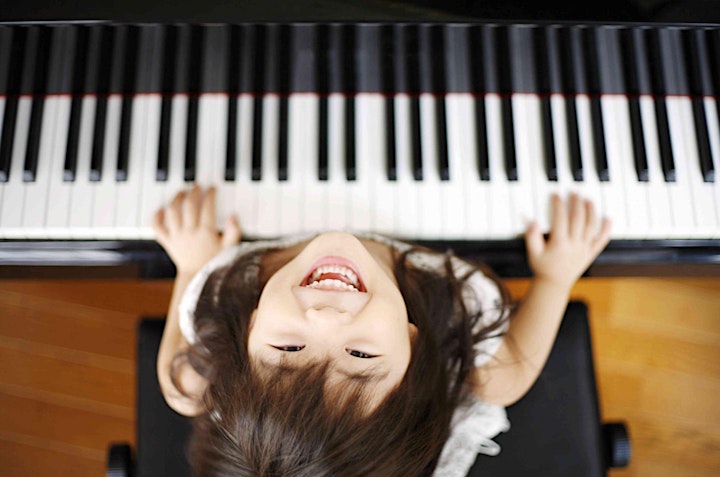 What Do Students Get:
Assignment Booklet
Official certificate
What Do Students Need to Bring:
Water
Attitude with willingness to learn and create!
Capacity:
1:8 } Teacher to Student Ratio
Minimum: 3
Maximum: 8
Minimum:
We reserve the right to cancel the program and refund your fees in full if the minimum number is not met.