Description
Come, Make New Friends, and "DESIGN THE LIFE YOU LOVE"
RSVP this very minute for Origami Owl's "DESIGN THE LIFE YOU LOVE" event. This is your chance to enjoy an exciting evening of fashion, business training and socializing, while hearing about how you can start your own Origami Owl business and be a future Canadian Designer!

Origami Owl is one of the fastest growing social selling companies of all time. Our mission is to be a Force For Good® and the company, in partnership with its Designers, raises millions of dollars every year for charitable causes. Learn more at www.origamiowl.com.

HOSTED BY:
The Greater Toronto Area Origami Owl Team, and Robert McCannel, Director of Field Development, Canada
"Let's Connect!" | 6:30 – 7:15 PM
Get to know fellow Origami Owl Designers and Designer Wanna-Bes!
Bring your guests – especially those who want a new way to supplement their income. We would love to help them discover the potential of an Origami Owl business and start their exciting new journey!
"Down to Business" | 7:15 – 9:30 PM
Experience the fun of Origami Owl's new Spring 2018 collection, and learn how we tell stories with our meaningful, customizable Living Lockets. You'll find Charms that represent your passions, memories, dreams and the things you love.
Learn the "ins" and "outs" of social selling … PLUS plenty of practical "how-to" tips for running your own, successful, social selling business!
Brush up on your fashion – courtesy Robert McCannel, Origami Owl's Go-To Fashion Guy!
We'll wrap up the evening by answering all of your questions.
It's going to be a GREAT time--guaranteed!
Looking forward to seeing you on Thursday, April 5th at 6:30pm.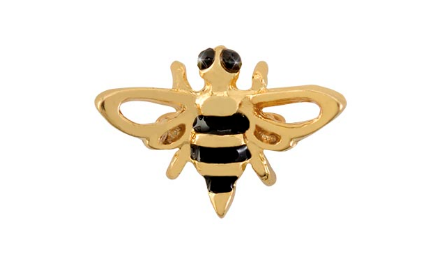 Canada is GROWING fast in 2018 so come see what all the BUZZZZZ is about!
LOCATION:
The FABULOUS main hall in the:
Unitarian Congregation Building
84 South Service Road,
Mississauga, Ontario LG5 2R9
COST:
Guests: Free
Designers: $15
Everyone will receive an armful of raffle tickets for GORGEOUS Origami Owl Jewellery!