Location
March 5: Design Exchange (old Toronto Stock Exchange) 234 Bay St
March 6: Dentons Canada LLP (77 King Street West, 5th floor)
Toronto, ON
Canada
Description
BLOCKCHAIN | CRYPTOCURRENCY | ALTERNATIVE INVESTING

Join Canada's leading financial technology and funding conference
The National Crowdfunding & Fintech Association of Canada (NCFA), Nikola Tesla Unite and partners are proud to present 2018 Fintech and Funding Conference: VELOCITY (#FFCON18), an expanded 4th Annual of Canada's leading financial technology and funding conference.
This year's theme VELOCITY explores accelerating the speed of innovation, adoption and scaling blockchain technologies, cryptocurrency and alternative investing markets featuring 1.5 days of immersive educational content, 50+ speakers, 12 pitching companies, and a multitude of networking and partnership opportunities. FFCON18 brings together fintech leaders, investors and emerging innovators from start-ups to scale-ups to government regulatory bodies and agencies who have a vision for the future of finance.
Innovation, Product Launches, Announcements at FFCON18:

Hear regulatory updates from participating CSA members from BC, Alberta, Ontario and Quebec, and The Competition Bureau

Global product launch of a blockchain-enabled biometric validation platform from Crypto KABN

Critical updates on layer zero protocol and how TCP/IP can evolve to scale blockchains

Is traditional venture capital dead? Debate on how ICOs are changing the funding game moderated by Andrew McCreath, BNN

Which financial technologies will push Canada to the forefront of blockchain innovation globally?

Keynotes on blockchain's transformative potential and roadmap, future of bitcoin, decentralized future and machine learning: CryptoOracle, Pegasus Fintech, Globalive Technology Partners, Decentral/Jaxx and Ethereum, Ov2 Capital and TSX Venture Exchange

Insights from Canada's fastest growing crypto, digital asset and payment ventures: U.CASH, CoinPayments, Coinsquare and TokenFunder, Ontario's first regulated ICO

12 live pitching companies in 4 sessions led by McCarthy Tétrault, Techstars Toronto, Startup Canada and Brightspark Ventures
.... plus lots more!
VISIT THE MAIN CONFERENCE WEBSITE FOR MORE DETAILS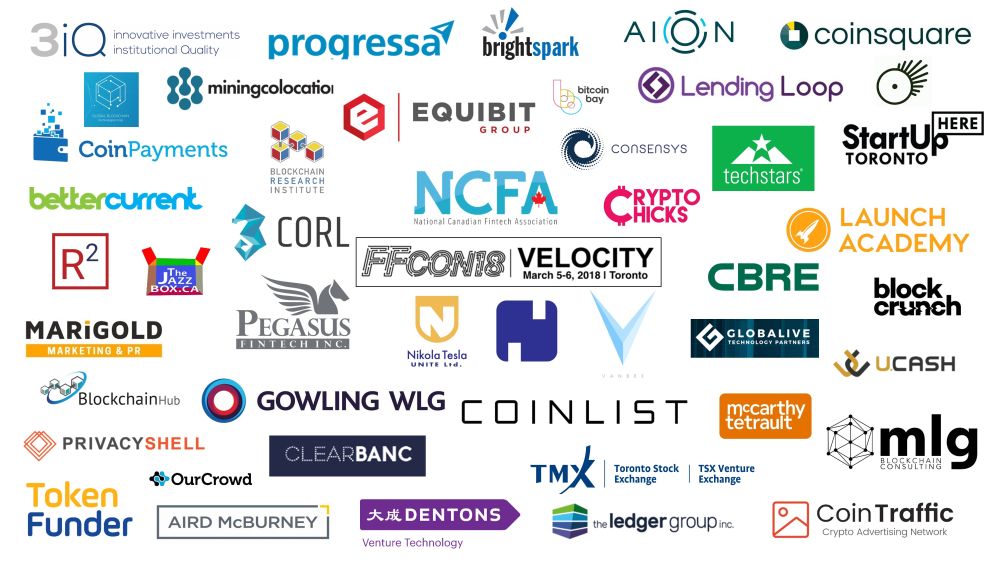 TICKETS OVER >99%+ SOLD - DON'T MISS OUT!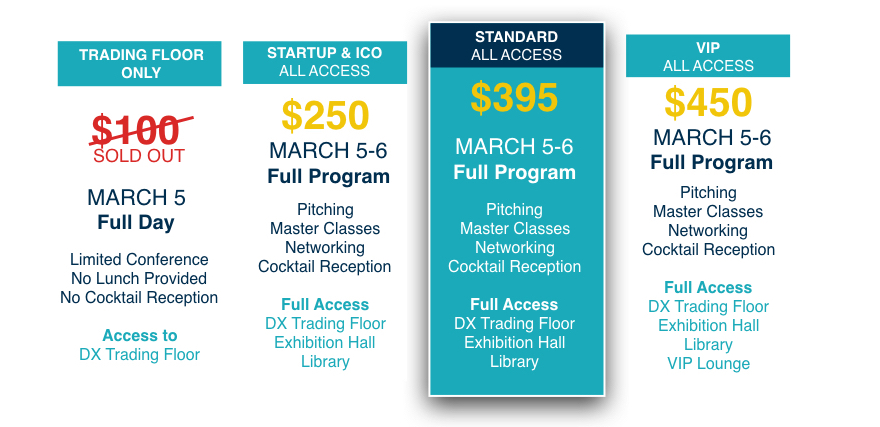 All tickets are non-refundable but can be redeemed for future conferences and programs if requested prior to 72 hours of the conference. Ticket transfers are accepted until February 28, 2018.
Special rates for START-UPS and ICOs to attend full standard conference $250
Verified students get a special deal (email: info@ncfacanada.org)


To become a NCFA member, please visit ncfacanada.org/members
WANT TO PAY IN CRYPTO?
No problem! Contact us to arrange: info@ncfacanada.org
Immerse yourself in blockchain, cryptocurrency, funding and fintech innovation through world-class education, workshops, and networking
As Cryptocurrencies dominate the media scene, and the ICO frenzy is in full fledge can the Blockchain live up to the massive demand to deliver real life use cases and value to the customer, and can Fintech and Funding catch up with the changing landscape of the industry. The theme is all about speed, efficiency and reducing friction: VELOCITY. Accelerating the speed of innovation, disruption, integration and adoption.
These are exciting times as we are witnessing a transformation of technology and society. Blockchain technology and cryptocurrencies are changing the way we do things and the rate of change is rapid. If you are a fintech, crypto or blockchain investor, a company actively raising capital or key decision maker/stakeholder in technology and capital markets innovation initiatives and programs, FFCON18 is a must attend - Don't miss this opportunity!

Day 1: Venue (Monday, March 5) - DESIGN EXCHANGE
234 Bay St, Toronto, ON M5K 1B2


Day 2: Venue (Tuesday, March 6) - DENTONS CANADA LLP

77 King Street West, Suite 400, Toronto, ON M5K 0A1