Blockchain Holocaust Asset Recovery with ProveIt - Canada FinTech Week
Description
Between $17 billion and $200 billion of stolen Holocaust financial assets, including insurance policies and corporate shares, are still unpaid to victims. Over 15% of those claims are owed to Canadians. Learn how the Proveit team is using Blockchain to help the process of Holocaust asset recovery in the financial services sector, tackling the world's largest financial crime case.
Proudly Part of the Canada FinTech Week (CFW)
Canada FinTech Week (CFW) was created as a way to bring together the entire FinTech ecosystem for a week of conferences, workshops, networking events, parties, meetups, exhibitions and much more. CFW is the largest FinTech gathering in Canada with over 3,000 participants, from around the world, and over 16 unique events. The FinTech ecosystem in Canada has been thriving since 2014 and CFW is a chance to celebrate Canadian Innovation in the finance sector.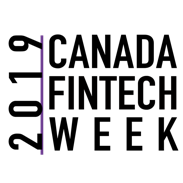 To learn about the Privacy Policy of the Digital Finance Institute, please click HERE.