Description
BLOOM Bowen Island Retreat May 24-26th at the new Nectar Yoga Retreat Centre.
Fresh from a 12 Month exploration of the world in Bali, Hawaii, Oregon Coast, Austrailia and now back in Canada. Myrah & Robindra are over the moon to be sharing their latest lessons and experiments in designing a life you truly love.
"We are currently in one of the most incredible periods of our lives that we could ever ask for... So much of this is because we chose to do somethig different. We are honored that you would consider joining us for this weekend and we are exited to share everything we have learned on the path of doing something different...
12 Months ago we put everything we owned into storage and with a 2yr old child took a major leap of faith and stepped into a life we once only dreamt of" We have met so many teachers and first hand experienced so mucn on this journey.
We can't wait to share it ALL, in hopes to awaken, inspire and move you into taking action on ideas, awakening dormant talents, removing subconscious blocks and leaning into a more authentic version of your life"
- Robindra & Myrah
Join Bloom Founders Myrah Penaloza & Robindra Mohar for a deep dive into the mastery of the design of your life + Mastering Creativity, Good Health & Prosperity.
Myrah will be sharing Kundalini Yoga, Tea Ceremonies and Daily Meditations. Robindra will be sharing key lessons and talks from Yogi Entrepreneur School that are focused on clearing the obstacles in the path to you living your best life and loving every moment of it.

Hosted at the beautiful Nectar Yoga B&B on Bowen Island in Canada.
Note: This Retreat Sells Out Very Quickly, we are so excited to be offering this for our 3rd consecutive year.
Here are the prices for the various rooms available at the new Nectar Yoga B&B Retreat Centre.
Note, your $200 deposit goes towards this balance.
Please email us at robindra@itstimetobloom.com if you would like to pay by e-transfer, and to let us know which room you prefer for your stay.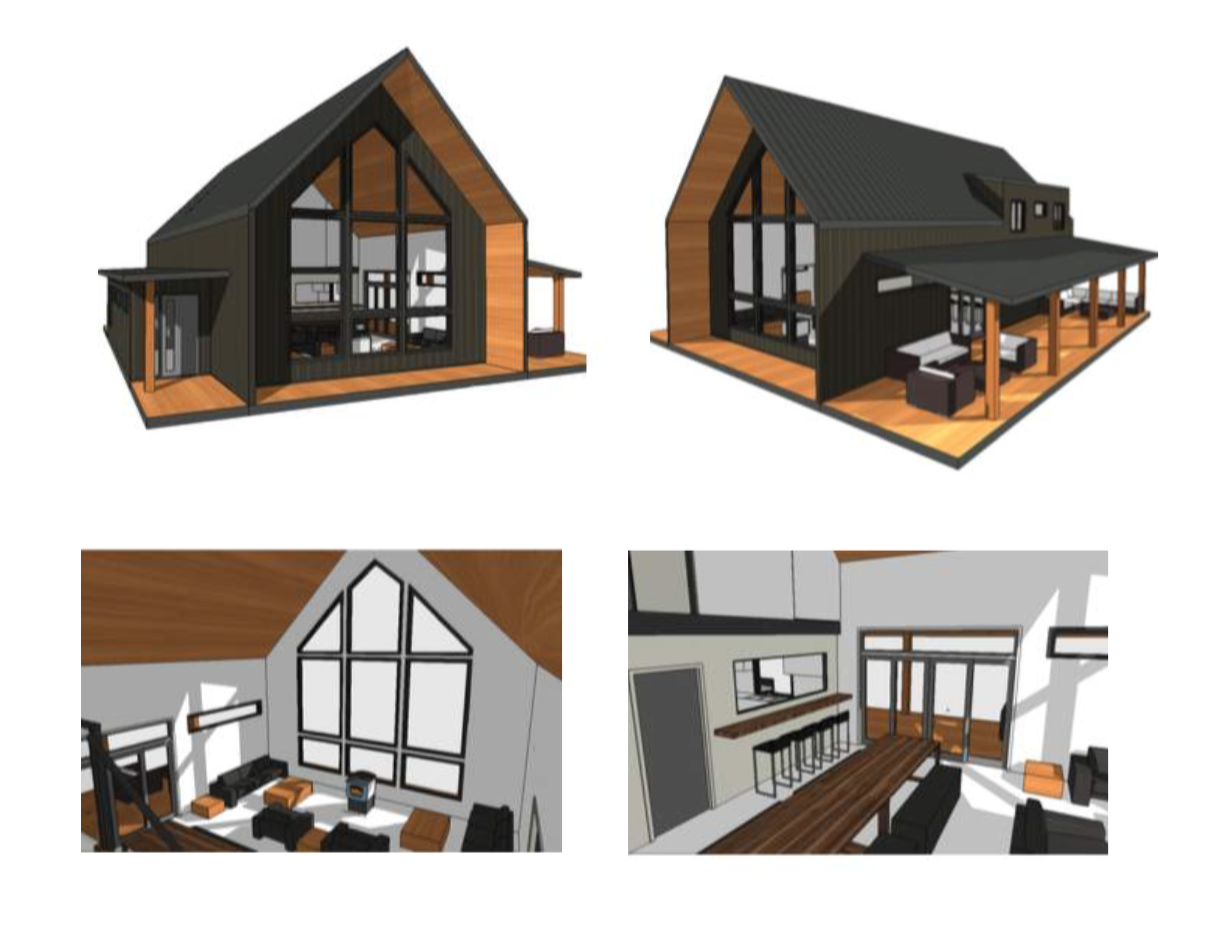 Emerald Room (double occupancy, private bath): $750
Amber & Turquoise Rooms (single occupancy, shared bath): $700
Amethyst, Jade & Quartz Cottages: (triple occupancy, shared bath): $650
Jasper, Opal, Sunstone A-Frame (single occupancy, shared bath): $675
Check out the Nectar Yoga B&B Website here.

What we learned last year was:

1) That it would be good for you to bring your own some light snacks as we have a big schedule and some breaks are not at the usual breakie/lunch times (see below).

We will have tea, hot water, coffee and light snacks at the house going.

2) The sauna is awesome, it takes a little while to set up, but we will get that all set up for you in the evenings.
3) For the optional Saturday night evening fire, bring some warm clothes as it does get colder at night. Saturday evening turns into a great community social around the fire discussing the ideas, topics and exercises that we did during the day.

4) You don't need to bring a yoga mat as they have plenty there.

5) Bring a note pad to take notes and diarize your thoughts while you are with us.

6) The tap water on bowen island is drinkable, so no need to bring water bottles to the island. Bring your own water flask/container.

7) The hikes nearby are amazing and we highly recommend that you come early on Friday if you can and take in at least a 45 minute walk in silence before you join the evening talks/sessions.

7) Below is our schedule, it may shift to accomodate our group, but mostly this will be our outline for the weekend.

The mainhouse will have the schedule up on the chalk board in the kitchen.

8) If you have dietary restrictions, please let us know, we are planning a vegetarian weekend, but there maybe gluten, grains, cheese (we love our cheese!) in the meals. If you have a highly restrictive diet, please make sure to bring some snacks and foods that work best for you, we will do our best to accomodate everyone.

If you have any questions or if you might be running late or get lost on route, please feel free to email or text us at 780.945.6222.



Getting to Nectar Yoga B&B - Nectar Yoga B&B Address: 1258 Miller Road, Bowen Island, B.C.

1. Nectar has arrival/address in full detail here: http://nectaryogabnb.ca/getting-to-bowen/
You can travel to Bowen Island by ferry from Horseshoe Bay, Granville Island, and Coal Harbour (Downtown Vancouver).

Bowen Taxi Service – call 604-250-8294

By Car:
Follow Highway 1 West (Trans Canada Highway). The signs will lead you to Horseshoe Bay which is about 15 mins drive from the Lions Gate Bridge in West Vancouver (traffic depending). You will arrive at the Horseshoe Bay B.C. Ferries Terminal. The ferry ride is 20-25 minutes through picturesque Howe Sound.

You can drive your car onto the ferry or you can park in the secure parking garage at Horseshoe Bay and walk on the ferry. If you are parking and walking on the ferry, see By Bus below.

• If you are driving onto the ferry, you will arrive at Snug Cove ferry terminal on Bowen Island.
• Once off the ferry, you will be on Miller Road.
• Follow Miller Road up the hill. Miller Road veers Right at the top of the hill, stay on Miller Road to the Right.
• Follow Miller Road for 4 mins. The ending address is: 1258 Miller Road.

By Bus:
Catch any of the following busses: 250, 257, 259. All end at Horseshoe Bay.

Once you arrive in Horseshoe Bay, you will walk on the ferry. When you arrive on Bowen Island, you will wait at the Bus Stop which is directly outside of the ferry terminal. You will get on the C11 Snug Cove to Eagle Cliff Bus. Tell the driver you are getting off at this address: 1258 Miller Road.

By Foot:
Once on Bowen Island, it is a 25 min walk to the property. Follow the By Car directions above.

GRANVILLE ISLAND ROUTE (WALK ON ONLY)

The walk-on ferry is located at the west end of Granville Island. As you enter Granville Island, make a left at the first road, this will take you to a three-way stop, there turn left and continue towards the market. Go towards the big yellow building directly in front of you is "Bridge's Restaurant".
To go to the dock, proceed down ramp marked "ferry dock" on the right Side of Bridges Restaurant. Once at the bottom of the ramp, turn right and we are just past the False Creek Ferries.

When you arrive on Bowen Island, you will wait at the Bus Stop which is directly outside of the ferry terminal. You will get on the C11 Snug Cove to Eagle Cliff Bus. Tell the driver you are getting off at this address: 1258 Miller Road.