Event Information
Location
Conexus Art Center
Quebec Room
200 Lakeshore Dr
Regina, SK S4S 7L3
Refund Policy
Refunds up to 7 days before event
Description
It's TIME
To transform your dreams... into REALITY.
Your goals... into ACHIEVEMENTS.
Your thinking... into RESULTS.
---
If you want something more out of life but aren't sure what it is...
If you've tried to make changes in the past, without success...
If you have a specific goal, but don't know how to achieve it...
If you really want to make a change in your life and prosperity, you need to go deeper.
---
BLOOM NOVEMBER 4, 2017 REGINA, SK
This is the event of the year for you to attend. An intense, elite and powreful day spent with leading teachers in self development, human potential and success for your business and life!
Based on over 75 years of intensive research in personal achievement and developed by world-renowned success expert Bob Proctor and legendary corporate attorney Sandy Gallagher, it is the most powerful process EVER created for quickly and permanently transforming ANY goal, dream, or desire into reality.
This highly structured learning event and workshop will empower you to facilitate positive, profound, permanent change in any area of your life including:
Job Promotion

Wealth Creation

Debt Elimination

Quantum Leaps in business

or ANY GOAL YOU CHOOSE
BLOOM is created for individuals, teams, and corporations and there is NO outcome which this program has not been able to deliver.
"Using the principles of this program, I have accomplished goals I wouldn't have dreamed possible. Be prepared for a life altering experience!" - DAN VICK, BUSINESS OWNER
Whether you know exactly what you want to achieve, or simply know that you want something more than what you currently have, BLOOM will open your mind to all that you are capable of doing... then empower you to DO it.
---
"Successful people make decisions very fast and change them very slow, if and when they change them at all" NAPOLEON HILL
Decide right now to astonish yourself.
With what you can become. What you can do. What you can have. Start moving from where you are in life to where you really WANT to be and BLOOM.
BE MORE. DO MORE. HAVE MORE. STARTING AT BLOOM NOVEMBER 4, 2017
You'll discover
THE ONE THING you should never consider when establishing a goal

A SHOCKINGLY SIMPLE way to instantly supercharge your productivity

HOW TO GET PERMANENT CHANGE in your results, the results you actually DESIRE

AND MUCH MUCH MORE
For more information on PGI and BLOOM click HERE
About the presenter and organizer:
Crystal Mcrae CEO, CPGC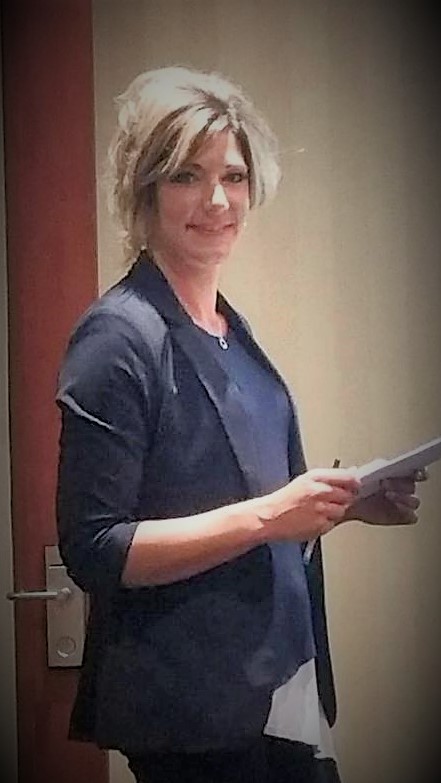 A real-life story of worthy change – enduring, overcoming, and then choosing abundance.
Crystal McRae has always been a dreamer, some would say free-spirited and inspiring. She rarely backed down from the challenges in her life but wished she could do more, contribute more, live the life she dreamed of in her private thoughts. Rejecting ideas and dreams with a foundation of fear and self limiting beliefs and paradigms, she was struggling trying to figure it all out. With a passion for health and wellness and making a difference in her community and organizations she was making small leaps but continually getting "stuck" in life.
She now has discovered her infinite potential and fulfilling her purpose of making an impact and a difference, living the life that was once a dream and successfully realizing her worthy ideal.
How she adapted to this higher form of success is a very motivating and inspiring story. She has no business degree but managed to find her way through serious study and application of alternative education and personal development from teachers like Bob Proctor and others.
Crystal turned her own personal experience into a duplicatable system to help people reach their infinite potential in health, wealth and relationships.
About your Special Guest Speaker:
Kim Carson-Richards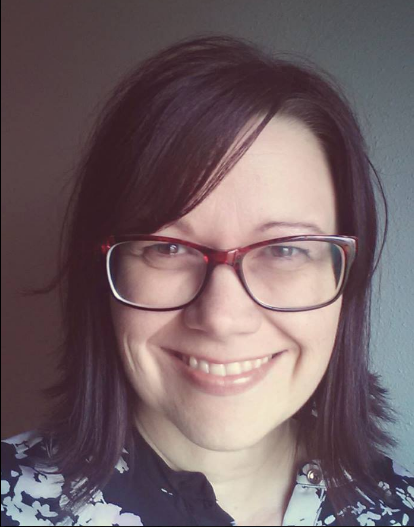 Kim Carson-Richards has been, from a very early age, passionate about owning her own voice and not allowing adversity stand in her way. It has been a driving force in her life that has allowed her to tenaciously chase after her goals and dreams.
Today she teaches other people that their fears stop them from living their most authentic life. We were all born to shine bright and create abundance and beauty in our lives.
Her coaching has helped women all over Canada have life changing A-HA moments- allowing a fresh approach to life and a mindset shift that allows their inner brilliance to burst forth.
EmPOWER You: Owning your voice leads to inner freedom
What if you are supposed to shine brighter than the sun but you have never been taught to recognize all that you are, to realize your own innate greatness?
What if your destiny is to be free of the fear of…judgement, failure and what if's. To change the lives around you by being your own true, authentic self?
What if everything you believe is wrong about yourself is a point of view you can change?
Together we will explore how owning your voice and unveiling your true greatness can lead to a life changing sense of empowerment and freedom from self-limitation.
Get your tickets today and share this INSTANT IMPACT, EMPOWERING AND SUCCESS DRIVEN work shop with your business partners, employees, and friends!
FAQs
What can I bring into the event?
Lunch is provided for all attendees as well as water, coffee and tea.
You will need to bring a note pad / paper and a pen and a sweater just incase it's a little chilly in the room
What's the refund policy?
If you are unable to attend, full refund will be issued with notice up to October 28, 2017. If you cancel your registration after October 28th, no refund will be issued.
Do I have to bring my printed ticket to the event?
No, you do not require the printed ticket
Is my registration fee or ticket transferrable?
Yes! If you are unable to attend but want to give or transfer your ticket, just please notify us of the name change and email address for the attendee
Date and Time
Location
Conexus Art Center
Quebec Room
200 Lakeshore Dr
Regina, SK S4S 7L3
Refund Policy
Refunds up to 7 days before event