Description
We are entering a new season. It is an ideal time to establish new routines or as I like to call them rituals. I believe in the importance of rituals in transforming our every day ordinary into the extraordinary. For me rituals are routines infused with life and purpose and have the ability to transform our every day into something extra, something meaningful.

I would like to introduce you to Bedtime Hatha Yoga Class Series. This yoga program has been running in the heart of Bloor West for the past 2 years and is re-starting on September 20th. These weekly evening yoga classes feel more like an experience rather than a structured class. A weekly mid-week ritual immersed with gentle music and smart movement. The intention of each 60 minute class is to provide you with an overal feeling of rejuvenation and nourishment by unloading your mind and body of the stressors it carries. In each practice I will guide you through a synchronized flow of yoga postures, breathing exercises and sleep happy restorative poses.
It will be amazing !!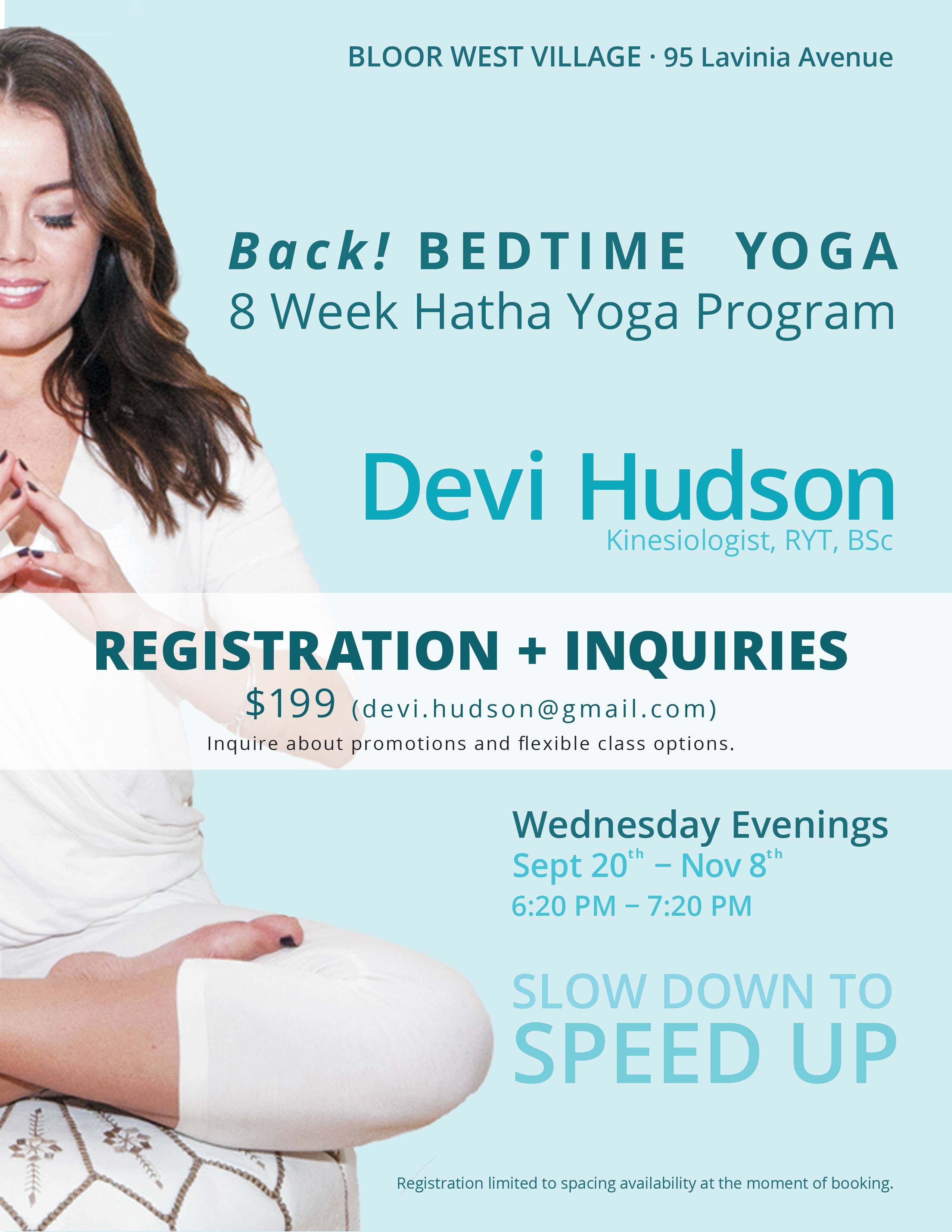 ---
ADDITIONAL DETAILS:

+ FREE parking at the front and back of studio (Swansea Townhall)
+ Nearest Subway station is Runnymede (under a 15 minute walk to the studio from the station)
+ yoga mat not included

+ beginner friendly
+ For inquires and flexible clan plan options II welcome your email at: devi.hudson@gmail.com
---