About this Event
The BLS Provider course teaches learners to promptly recognize several life-threatening emergencies, give high-quality chest compressions, deliver appropriate ventilations,and provide early use of an AED. It includes adult, child, and infant rescue techniques. The BLS provider course includes realistic scenarios, simulations and state-of-the art animations, and incorporates Heart & Stroke's proven practice-while-watching video format to bring the science of the 2015 Guidelines Update.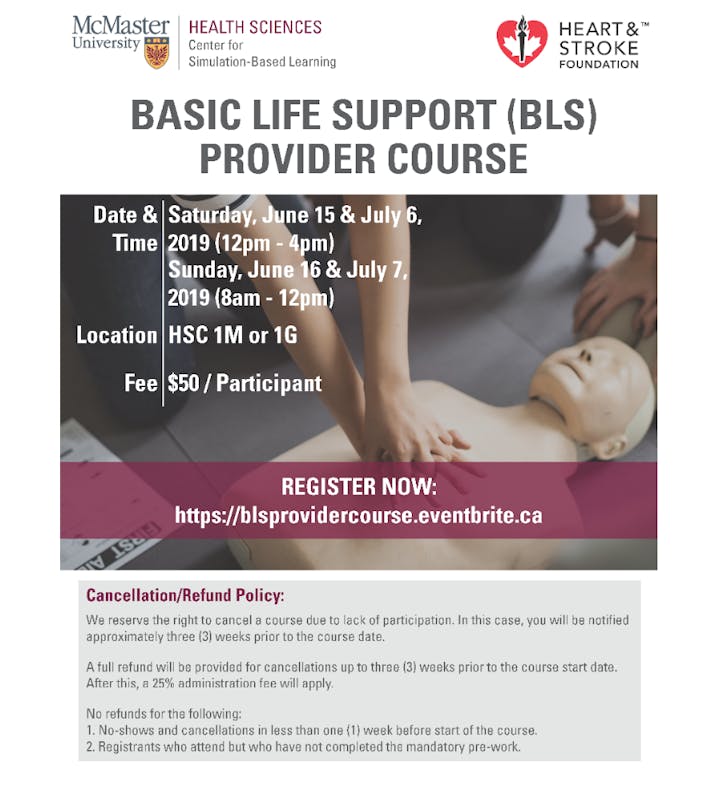 Save the date! BLS Courses available July 2019
July 2019
July 6, 2019 - 12:00 PM- 4:00 PM
July 7, 2019 - 8:00 AM - 12:00 PM
We look forward to seeing you at the course!
Best Regards,
CSBL