Sales Have Ended
Registrations are closed
Thank you for registering! We'll see you May 2, 2017 at The International Centre.
Sales Have Ended
Registrations are closed
Thank you for registering! We'll see you May 2, 2017 at The International Centre.
Description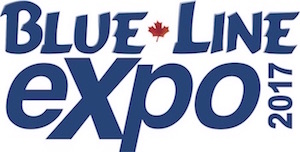 Thank you for supporting the 2017 Blue Line Expo, scheduled for May 2 at The International Centre in Mississauga. Here's some information to help you prepare:
LOCATION
6900 Airport Road, Mississauga, Ontario, Canada L4V 1E8
Click here for directions and parking information.

AVIATION BALLROOM - trade show (enter using the Hall 5 entrance)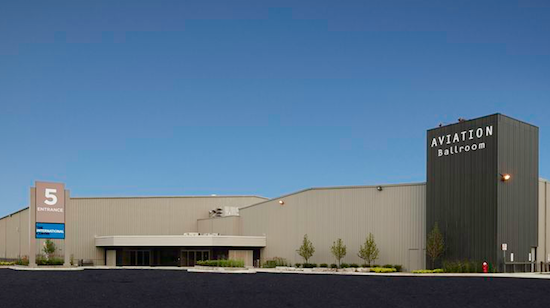 BADGES & CHECK IN

Please register attending staff ahead of time by clicking the green "Register" button near the top of your screen, to ensure we have a name badge ready for you in advance. The register form will also give you the opportunity to list any dietary or accessibility requirements. Upon arrival, please check-in at our registration counter to obtain your name badge; we'll show you to your booth!

BREAKS & LUNCH
Coffee, tea and water will be provided on the Show floor throughout the day. 2 complimentary lunches vouchers per booth are provided, redeemable at the Craft Eatery, located in The International Centre. These vouchers will be issued upon check-in. Additional reps are welcome. Please include the names of all attending reps when you register online to ensure everyone has a name badge. Additional lunches can purchase at the Craft Eatery.

ACCOMMODATIONS

We are pleased to offer a discounted group rate of $129 at the Sandman Signature Toronto Airport Hotel
55 Reading Court, Toronto, ON, M9W 7K7
Toll-Free: 1 (800) 726-3626
reservations@sandman.ca

Please reference group name "BLUE LINE EXPO" to secure your discounted rate.

The Sandman hotel is minutes from YYZ Toronto Pearson International Airport, including complimentary Airport Shuttle service, free Wi-Fi throughout the property, flat-panel televisions in all the guest rooms, and a fantastic corporate lounge.

Those seeking casual or upscale dining need not go further than the hotel lobby, because Moxie's Grill & Bar provides the perfect setting for dinner with clients or friends just steps from your hotel room.

The International Centre is only a 5km drive from the hotel.


MOVE IN
We just learned early setup is now available between 4:00pm and 7:00pm on Monday, May 1st. Alternately, you can setup between 6:00am and 9:00am on Tuesday, May 2. Attendee registration opens at 9:00am on May 2.

CP24: Cam Woolley will be hosting his morning show on CP24 live from the Blue Line Expo!

Outdoor vehicle displays: If you have an outdoor vehicle display, a roped-off area will be setup in the parking lot directly in front of Entrance 5 on May 2.

Vehicles displayed at indoor booth spaces need to be moved in early on Monday, May 1 between 1:00 and 2:00pm. Please email Tara Jacobs tjacobs@annexweb.com if you are unable to bring your vehicle at this time.

Booths: The Aviation Ballroom is a fully decorated, carpeted space. A standard booth is 10x10 and includes 8' black back wall drape, with 3' black side wall drape. Your booth also includes 1 6' skirted table, with 2 chairs). If you do not require a table and/or chairs, please let us know in advance.

Move Out: The Expo wraps up at 5:30pm. Teardown will commence at that time. If you are attending the Gala, you may leave your teardown until after the dinner. Should you have items being picked up, package them and leave them at your booth. Ensure the return address and shipping slip is clearly marked, including a contact phone number. If you require help shipping out, email tjacobs@annexweb.com and we can connect you with a shipper/receiver.


WIFI
Complimentary WIFI ideal for texting or checking your email. Should you require internet access at your booth, you can book WIFI in advance directly with The International Centre. Dedicated connections start at $99 per day. Email tjacobs@annexweb.com for a booking form.

ELECTRICAL
Should you require a standard electrical connection at your booth, please contact ShowTech. You may call, email or order directly online at: https://e.showtechordering.com/ST-00048421
Ilda Sullivan, Supervisor
SHOWTECH, POWER & LIGHTING
905.677.9546 Phone
isullivan@showtech.ca | http://www.showtech.ca
For more information contact Tara Jacobs tjacobs@annexweb.com.