Actions and Detail Panel
Blue Line Expo Sponsor & Exhibitor Registration
Tue, 2 May 2017, 6:30 AM – 5:30 PM EDT
Description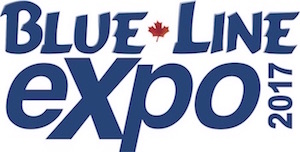 Thank you for supporting the 2017 Blue Line Expo, scheduled for May 2 at The International Centre in Mississauga. Here's some information to help you prepare:
LOCATION
6900 Airport Road, Mississauga, Ontario, Canada L4V 1E8
Click here for directions and parking information.

AVIATION BALLROOM - trade show (enter using the Hall 5 entrance)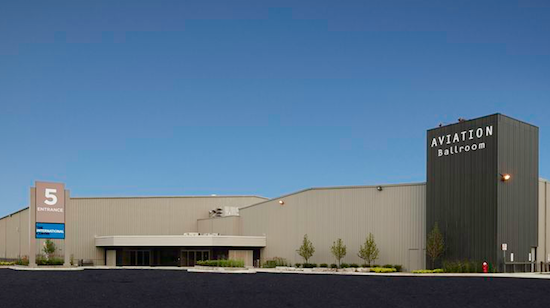 BREAKS & LUNCH
Coffee, tea and water will be provided on the Show floor throughout the day. 2 complimentary lunches vouchers per booth are provided, redeemable at the Craft Eatery, located in The International Centre. These vouchers will be issued upon check-in. Additional reps are welcome. Please include the names of all attending reps when you register online to ensure everyone has a name badge. Additional lunches can purchase at the Craft Eatery.

ACCOMMODATIONS

We are pleased to offer a discounted group rate of $129 at the Sandman Signature Toronto Airport Hotel
55 Reading Court, Toronto, ON, M9W 7K7
Toll-Free: 1 (800) 726-3626
reservations@sandman.ca

Please reference group name "BLUE LINE EXPO" to secure your discounted rate.

The Sandman hotel is minutes from YYZ Toronto Pearson International Airport, including complimentary Airport Shuttle service, free Wi-Fi throughout the property, flat-panel televisions in all the guest rooms, and a fantastic corporate lounge.

Those seeking casual or upscale dining need not go further than the hotel lobby, because Moxie's Grill & Bar provides the perfect setting for dinner with clients or friends just steps from your hotel room.

The International Centre is only a 5km drive from the hotel.


MOVE IN
On May 2, 2017 you may use the Hall 5 entrance to bring in your booth display starting at 6:00am.
There is a 9'10"w x 9'10"h ground level door on left side of Aviation A (location 82 on floor plan below) with direct access to the trade show floor. There are no loading docks in the Aviation ballroom. If docks are required, please contact Tara Jacobs in advance to coordinate tjacobs@annexweb.com. Click here to view way finding map.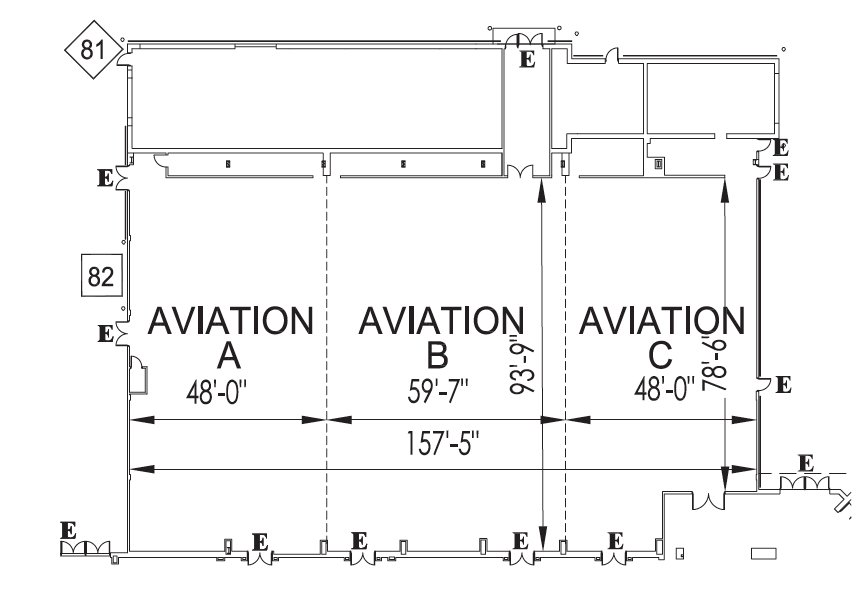 SHIPPING

The International Centre has small, locked storage room that can accommodate materials that need to be shipped prior to the event (i.e. pull-up banner, boxes of literature, etc.)
If you need to ship items in advance, please include this information on your online registration. Contact Tara Jacobs at tjacobs@annexweb.com if you require a shipping label.
CHECK IN
Please check-in at our registration counter to obtain your name badge; we'll show you to your booth!

FIRE REGULATIONS



Sponsors and exhibitors are expected to adhere to the City of Mississauga Fire Department fire regulations governing exhibits and displays in public buildings. If you would like a copy of these regulations, please contact Tara Jacobs tjacobs@annexweb.com.


WIFI
Complimentary WIFI ideal for texting or checking your email. Should you require internet access at your booth, you can book WIFI in advance directly with The International Centre. Dedicated connections start at $99 per day. Email tjacobs@annexweb.com for a booking form.

ELECTRICAL
Should you require a standard electrical connection at your booth, please contact ShowTech. You may call, email or order directly online at: https://e.showtechordering.com/ST-00048421
Ilda Sullivan, Supervisor
SHOWTECH, POWER & LIGHTING
905.677.9546 Phone
isullivan@showtech.ca | http://www.showtech.ca
MOVE OUT

You are welcome to take down your display any time after 5:30pm. If you require items to be shipped, please leave your shipment at your booth, along with your shipping label and notify the staff at the registration counter before you depart to confirm the pick-up time of your materials.
For more information contact Tara Jacobs tjacobs@annexweb.com.